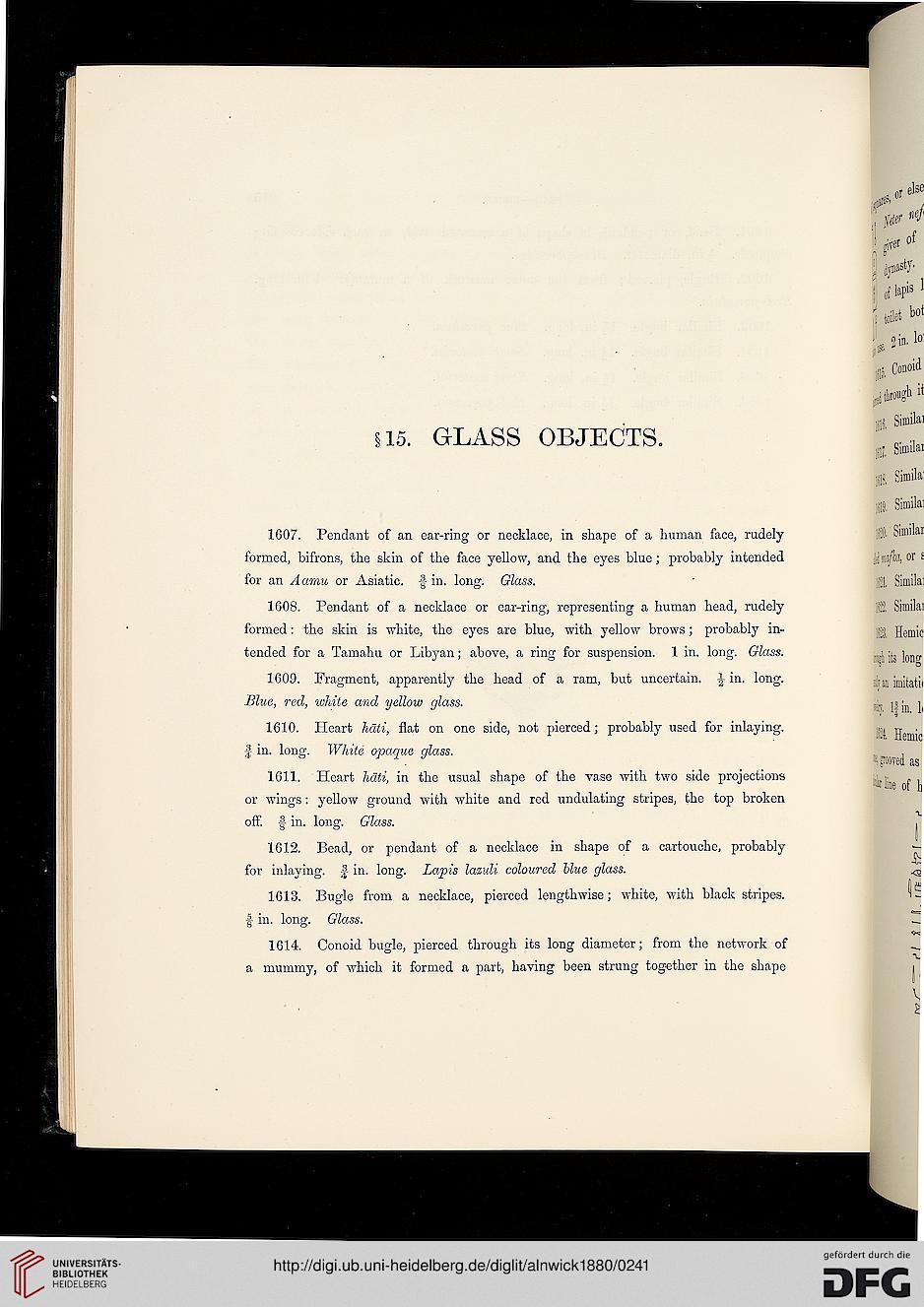 1607. Pendant of an ear-ring or necklace, in shape of a human face, rudely
formed, bifrons, the skin of the face yellow, and the eyes blue; probably intended
for an Aamu or Asiatic, f in. long. Glass.

1608. Pendant of a necklace or ear-ring, representing a human head, rudely
formed: the skin is white, the eyes are blue, with yellow brows; probably in-
tended for a Tamahu or Libyan; above, a ring for suspension. 1 in. long. Glass.

1609. Fragment, apparently the head of a ram, but uncertain. £ in. long.
Blue, red, white and yellow glass.

1610. Heart hdti, fiat on one side, not pierced; probably used for inlaying,
f in. long. White opaque glass.

1611. Heart hdti, in the usual shape of the vase with two side projections
or wings: yellow ground with white and red undulating stripes, the top broken
off. § in. long. Glass.

1612. Bead, or pendant of a necklace in shape of a cartouche, probably
for inlaying, § in. long. Lapis lazuli coloured blue glass.

1613. Bugle from a necklace, pierced lengthwise; white, with black stripes.
-§ in. long. Glass.

1614. Conoid bugle, pierced through its long diameter; from the network of
a mummy, of which it formed a part, having been strung together in the shape

or

pr
giver

15. GLASS OBJECTS.