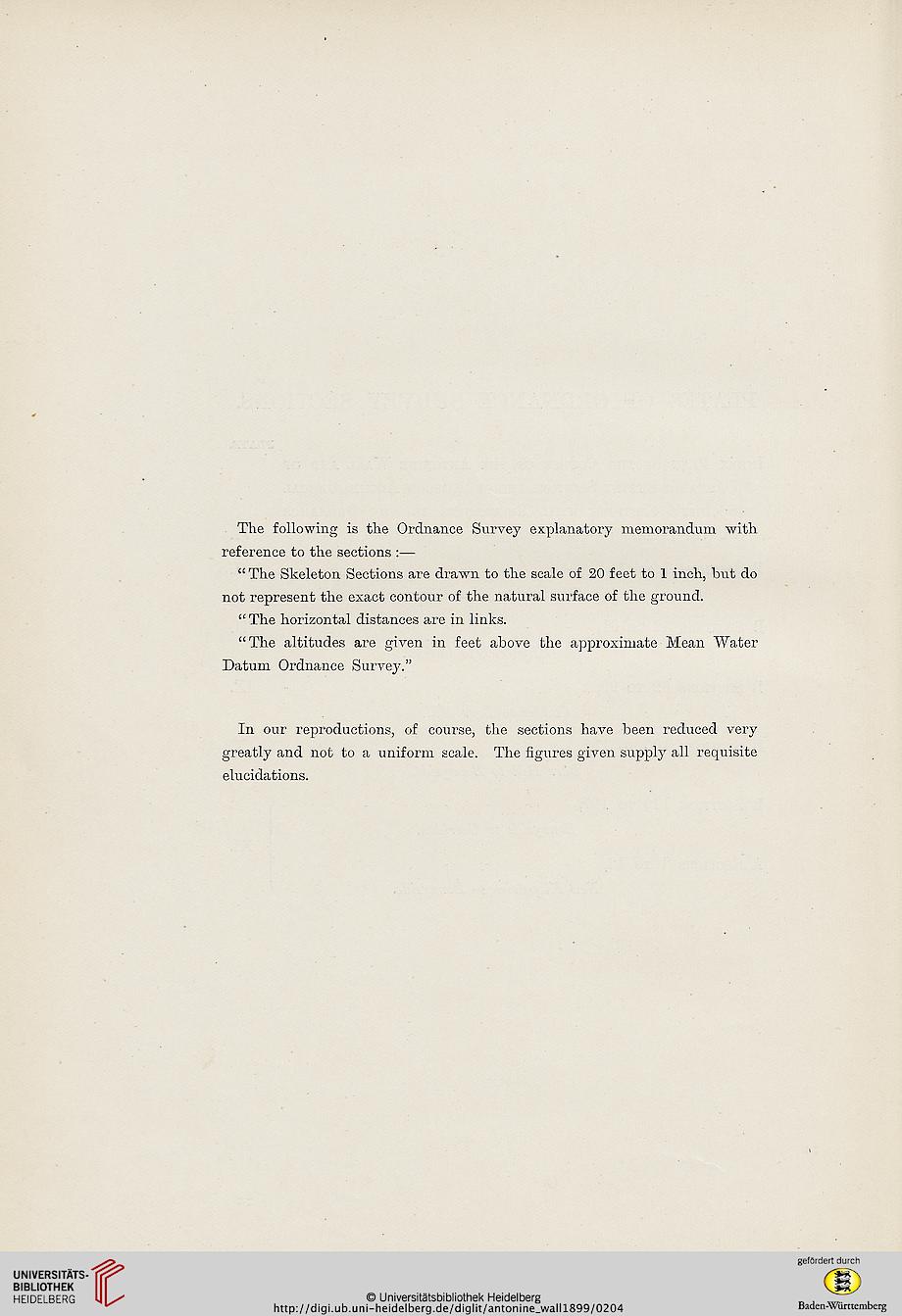 reference to the sections :—

" The Skeleton Sections are drawn to the scale of 20 feet to 1 inch, but do
not represent the exact contour of the natural surface of the ground.

" The horizontal distances are in links.

"The altitudes are given in feet above the approximate Mean Water
Datum Ordnance Survey."

In our reproductions, of course, the sections have been reduced very
greatly and not to a uniform scale. The figures given supply all requisite
elucidations.