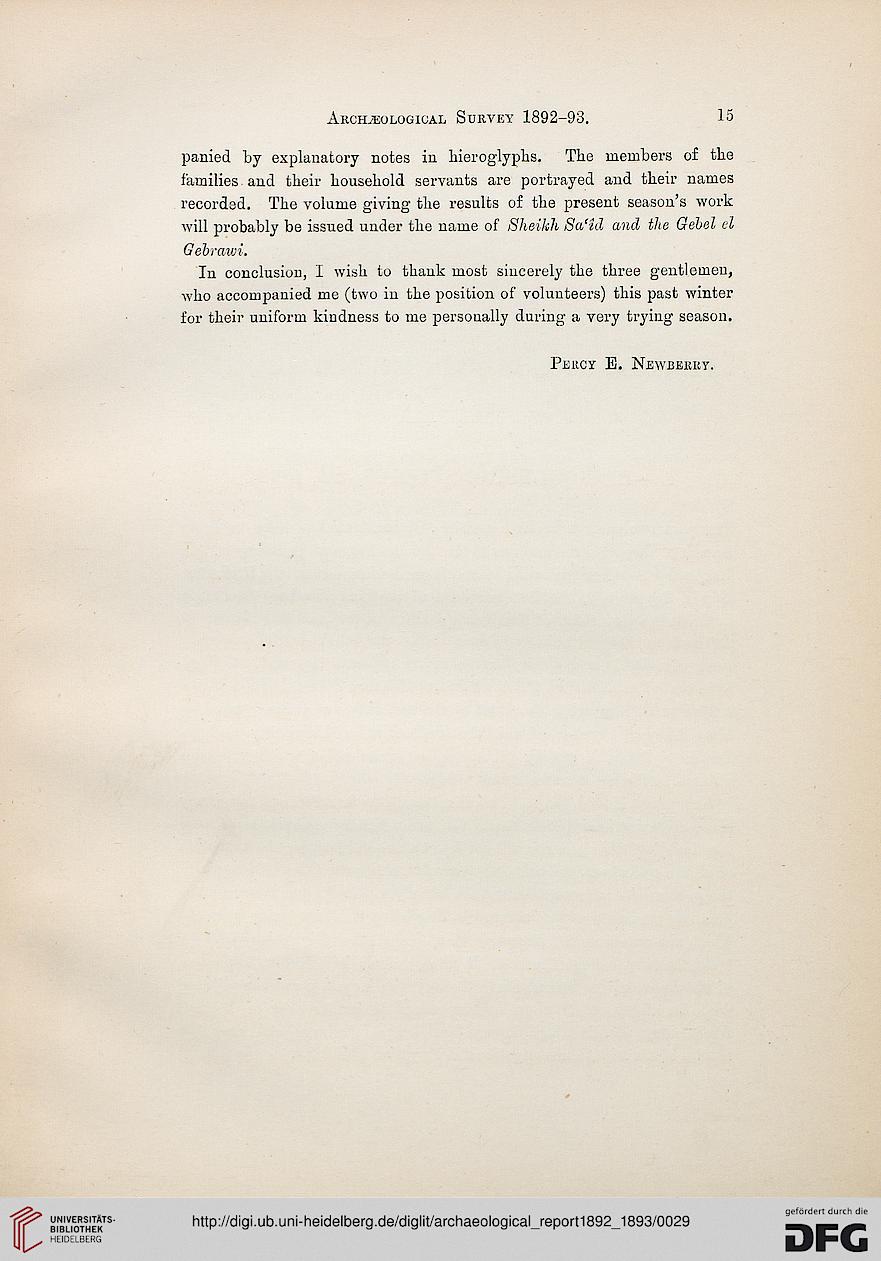 15

panied by explanatory notes in hieroglyphs. The members of the
families and their household servants are portrayed and their names
recorded. The volume giving the results of the present season's work
will probably be issued under the name of Sheikh Sa'td and the Gebel el
G ebrawi.

In conclusion, 1 wish to thank most sincerely the three gentlemen,
who accompanied me (two in the position of volunteers) this past winter
for their uniform kindness to me personally during a very trying season.

Percy B. Newberry.