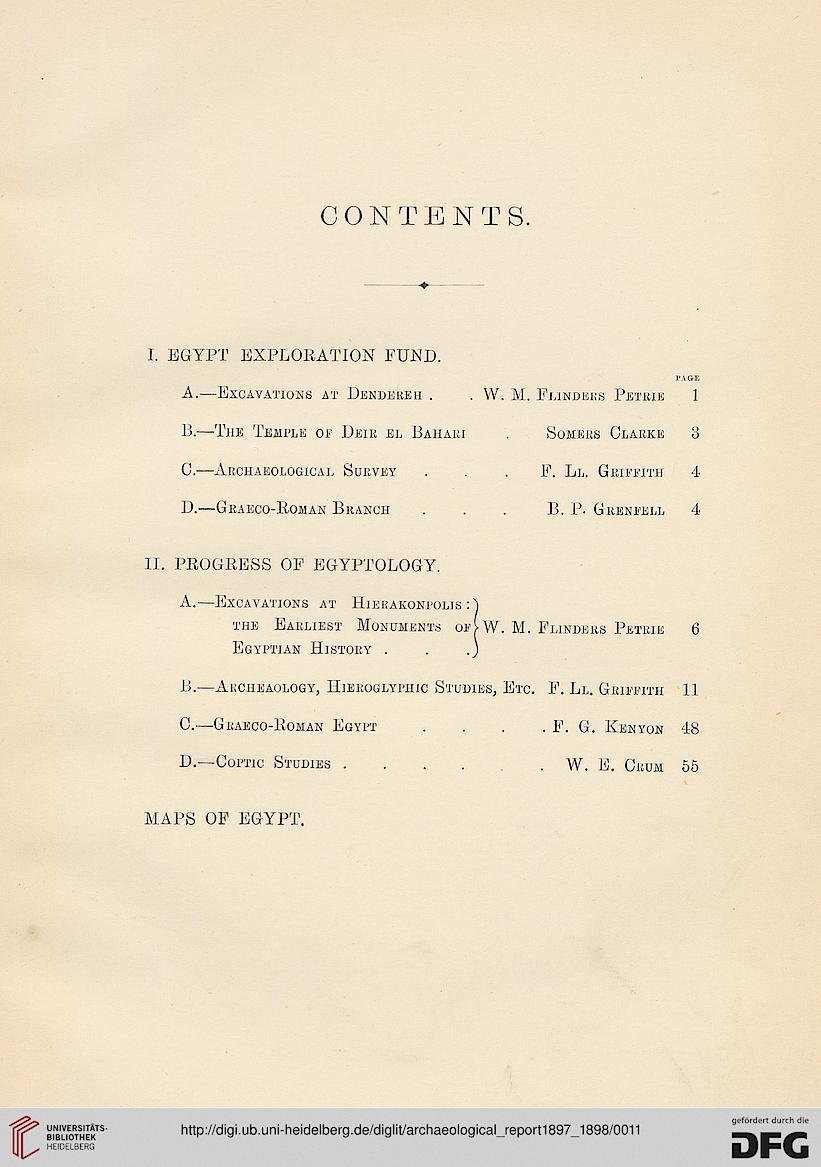 CONTEN T S.

I. EGYPT EXPLORATION FUND.

PAGE

A. —Excavations at Dendereu . . W. M. Flindebs Petkie 1

B. —The Temple of Deik el Bahaki . Somees Clarke 8

C. —Archaeological Survey . . F. Ll. Griffith 4

D. —Geaeco-Roman Branch B. P. Grenfell 4

IL PROGRESS OF EGYPTOLOGY.

A. —Excavations at Hiekakonpolis

the Earliest Monuments of>W. M. Flinders Petkie 6
Egyptian History . . j

B. —Akcueaology, Hieroglyphic Studies, Etc. P. Ll. Griffith 11

C. —Graeco-Roman Egypt .... F. G. Kenyon 48

D. —Coptic Studies......W. E. Crum 55

MAPS OF EGYPT.