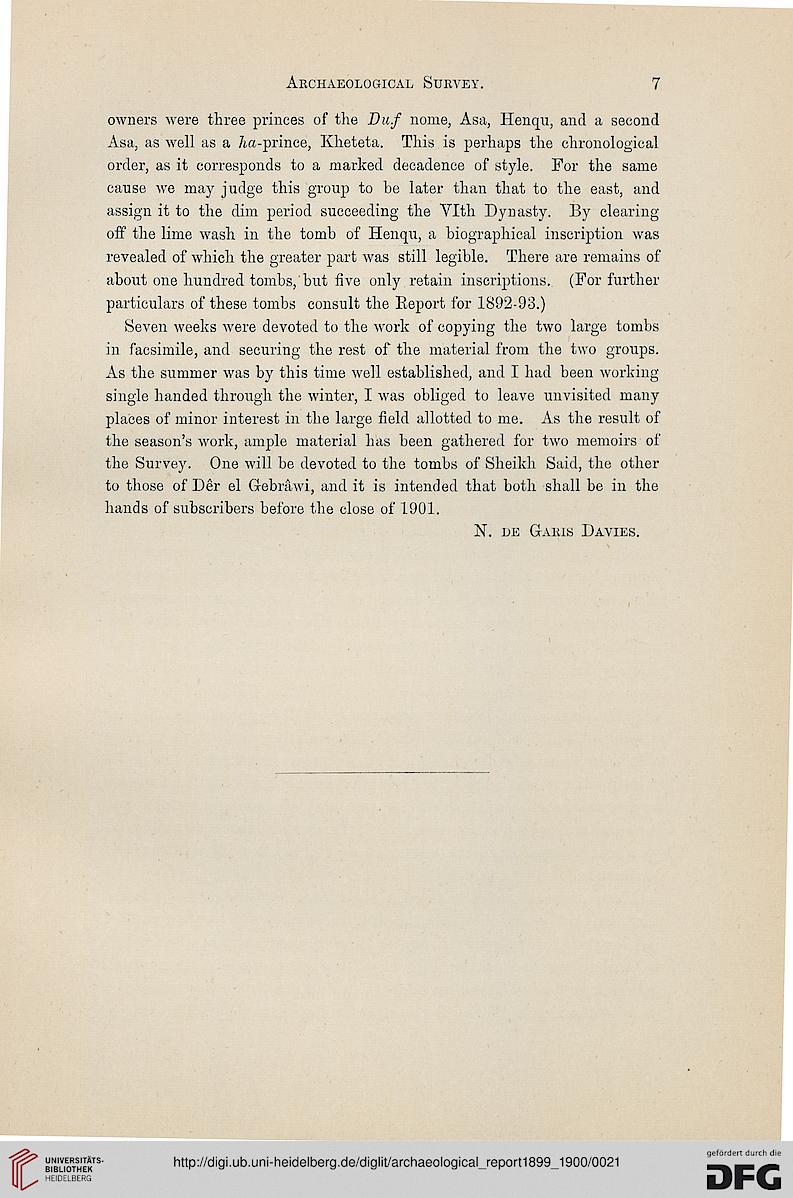 Archaeological Survey.

7

owners were three princes of the Du.f nome, Asa, Henqu, and a second
Asa, as well as a /i-a-prince, Kheteta. This is perhaps the chronological
order, as it corresponds to a marked decadence of style. For the same
cause we may judge this group to be later than that to the east, and
assign it to the dim period succeeding the Vlth Dynasty. By clearing
off the lime wash in the tomb of Henqu, a biographical inscription was
revealed of which the greater part was still legible. There are remains of
about one hundred tombs, but five only retain inscriptions. (For further
particulars of these tombs consult the Eeport for 1892-93.)

Seven weeks were devoted to the work of copying the two large tombs
in facsimile, and securing the rest of the material from the two groups.
As the summer was by this time well established, and I had been working
single handed through the winter, I was obliged to leave unvisited many
places of minor interest in the large field allotted to me. As the result of
the season's work, ample material has been gathered for two memoirs of
the Survey. One will be devoted to the tombs of Sheikh Said, the other
to those of Der el Gebrawi, and it is intended that both shall be in the
hands of subscribers before the close of 1901.

N. de Gaeis Davies.