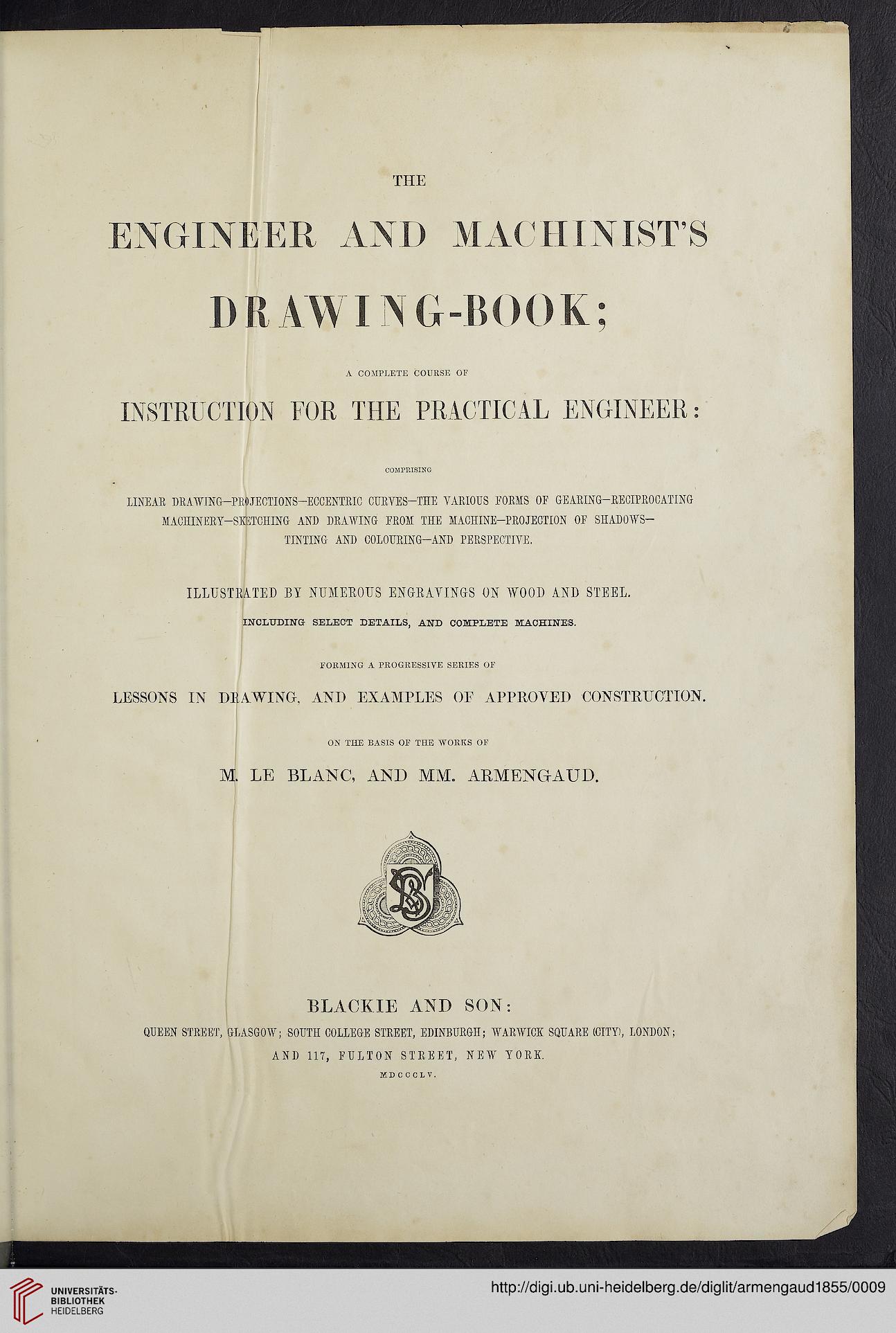 THE

ENGINEER AND MACHINIST'S

DRAWING-ROOK;

A COMPLETE COURSE OF

INSTRUCTION FOR THE PRACTICAL ENGINEER:

COMPRISING

LINEAR DRAWING—PROJECTIONS—ECCENTRIC CURVES-THE VARIOUS FORMS OF GEARING-RECIPROCATING
MACHINERY-SKETCHING AND DRAWING FROM THE MACHINE-PROJECTION OE SHADOWS-
TINTING AND COLOURING-AND PERSPECTIVE.

ILLUSTRATED BY NUMEROUS ENGRAVINGS ON WOOD AND STEEL.

INCLUDING SELECT DETAILS, AND COMPLETE MACHINES.

FORMING A PROGRESSIVE SERIES OF

LESSONS IN DRAWING, AND EXAMPLES OF APPROVED CONSTRUCTION.

ON THE BASIS OF THE WORKS OF

M. LE BLANC, AND MM. ARMENGAUD.

BLACKIE AND SON:

QUEEN STREET, GLASGOW; SOUTH COLLEGE STREET, EDINBURGH; WARWICK SQUARE (CITY), LONDON;

AND 117, PULTON STREET, NEW YORK.

MD C C CL V.