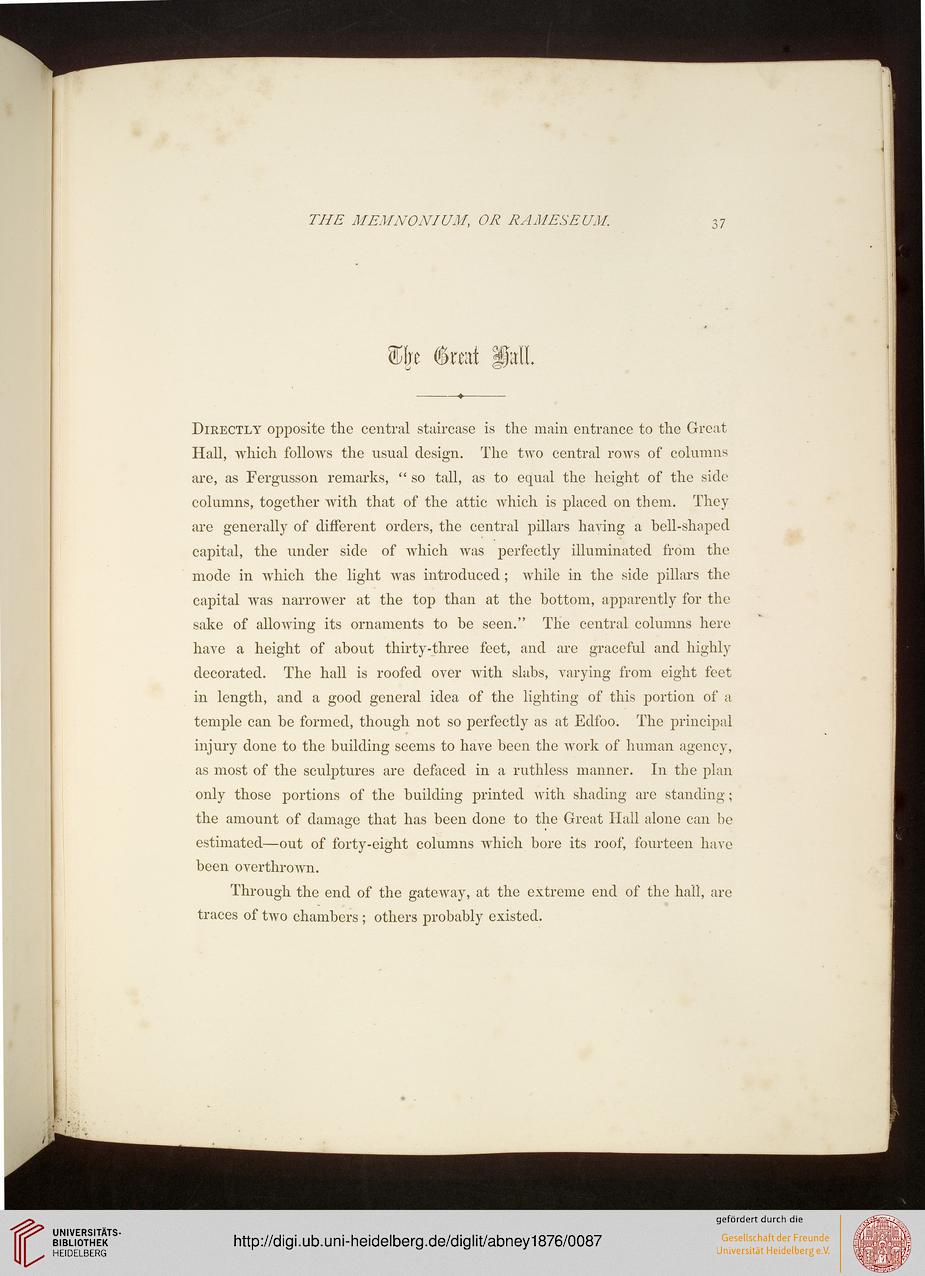 THE MEMNONIUM, OR RAMESEUM.

37

Sire tat fall

Directly opposite the central staircase is the main entrance to the Great
Hall, which follows the usual design. The two central rows of columns
are, as Fergusson remarks, " so tall, as to equal the height of the side
columns, together with that of the attic which is placed on them. They
are generally of different orders, the central pillars having a bell-shaped
capital, the under side of which was perfectly illuminated from the
mode in which the light was introduced ; while in the side pillars the
capital was narrower at the top than at the bottom, apparently for the
sake of allowing its ornaments to be seen." The central columns here
have a height of about thirty-three feet, and are graceful and highly
decorated. The hall is roofed over with slabs, varying from eight feet
in length, and a good general idea of the lighting of this portion of a
temple can be formed, though not so perfectly as at Edfoo. The principal
injury done to the building seems to have been the work of human agency,
as most of the sculptures are defaced in a ruthless manner. In the plan
only those portions of the building printed with shading are standing;
the amount of damage that has been done to the Great Hall alone can be
estimated—out of forty-eight columns which bore its roof, fourteen have
been overthrown.

Through the end of the gateway, at the extreme end of the hail, are
traces of two chambers ; others probably existed.