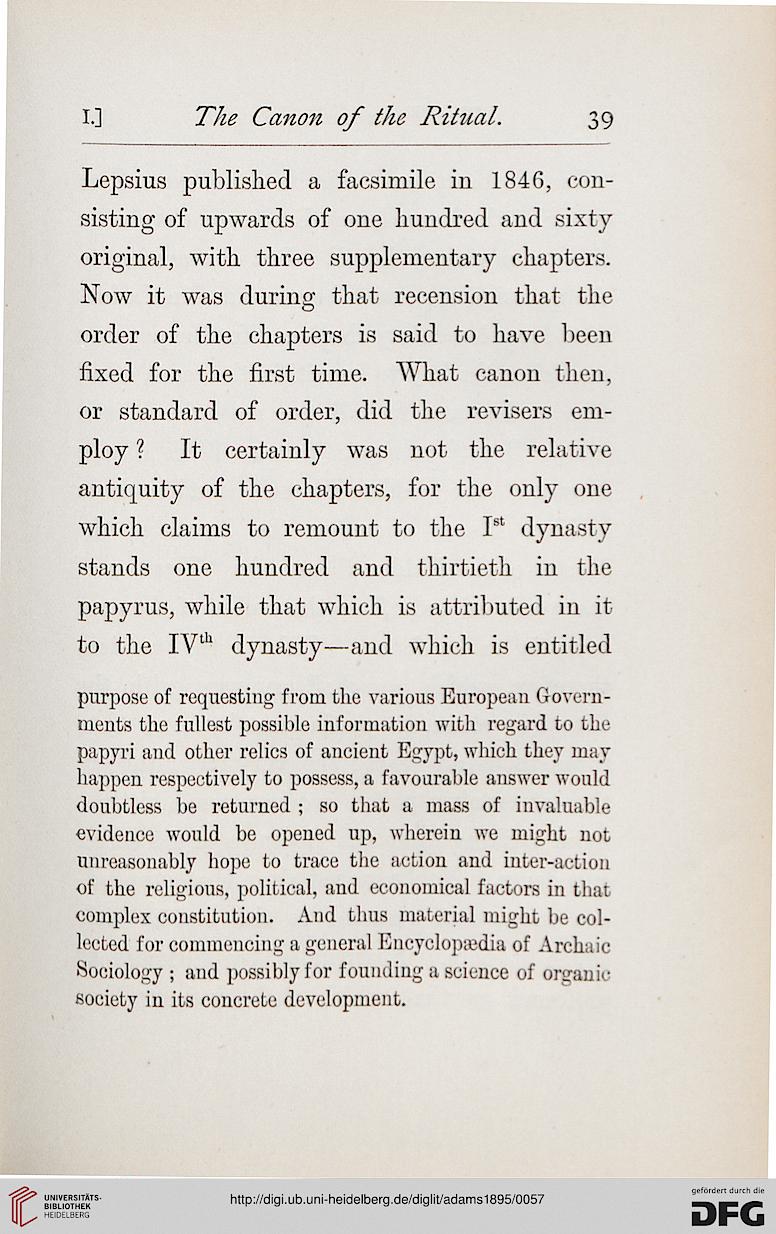 Lepsius published a facsimile in 1846, con-
sisting of upwards of one hundred and sixty
original, with three supplementary chapters.
Now it was during that recension that the
order of the chapters is said to have been
fixed for the first time. What canon then,
or standard of order, did the revisers em-
ploy ? It certainly was not the relative
antiquity of the chapters, for the only one
which claims to remount to the IBt dynasty
stands one hundred and thirtieth in the
papyrus, while that which is attributed in it
to the IVth dynasty—and which is entitled

purpose of requesting from the various European Govern-
ments the fullest possible information with regard to the
papyri and other relics of ancient Egypt, which they may
happen respectively to possess, a favourable answer would
doubtless he returned ; so that a mass of invaluable
evidence would be opened up, wherein we might not
unreasonably hope to trace the action and inter-action
of the religious, political, and economical factors in that
complex constitution. And thus material might be col-
lected for commencing a general Encyclopaedia of Archaic
Sociology ; and possibly for founding a science of organ iV
society in its concrete development.