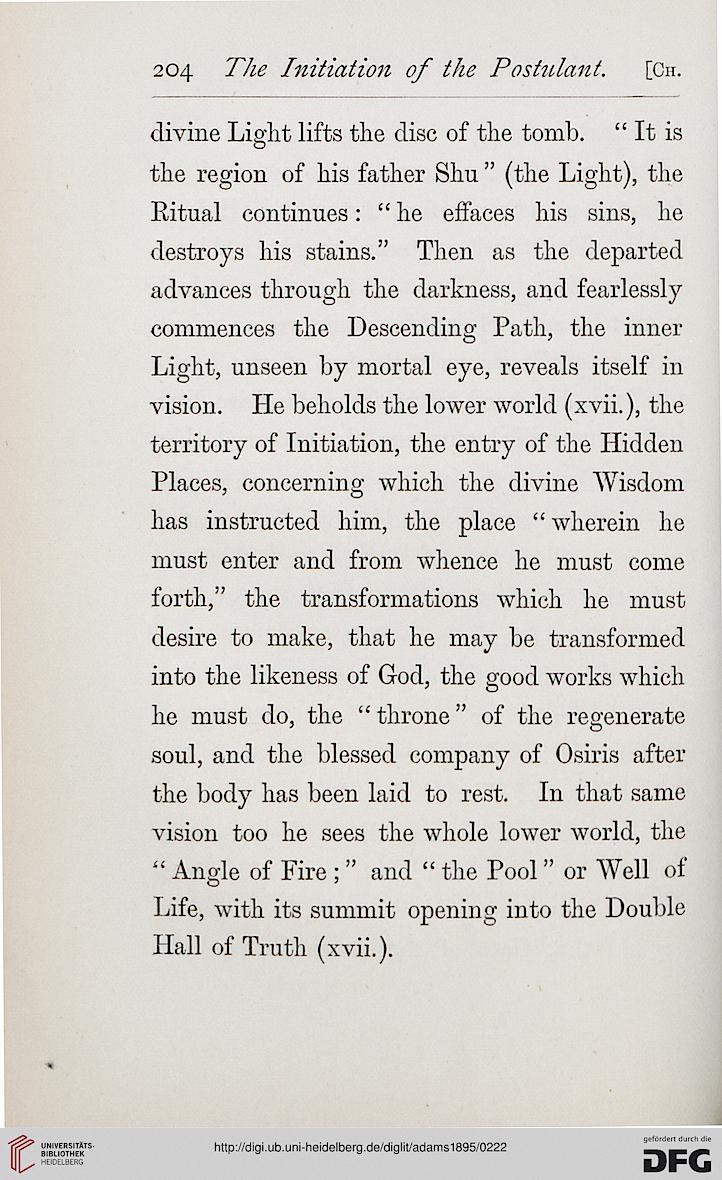 divine Liglit lifts the disc of the tomb. "It is
the region of his father Shu " (the Light), the
Ritual continues: "he effaces his sins, he
destroys his stains." Then as the departed
advances through the darkness, and fearlessly
commences the Descending Path, the inner
Light, unseen by mortal eye, reveals itself in
vision. He beholds the lower world (xvii.), the
territory of Initiation, the entry of the Hidden
Places, concerning which the divine Wisdom
has instructed him, the place " wherein lie
must enter and from whence he must come
forth," the transformations which he must
desire to make, that he may be transformed
into the likeness of God, the good works which
he must do, the "throne" of the regenerate
soul, and the blessed company of Osiris after
the body has been laid to rest. In that same
vision too he sees the whole lower world, the
" Angle of Fire ; " and " the Pool " or Well of
Life, with its summit opening into the Double
Hall of Truth (xvii.).