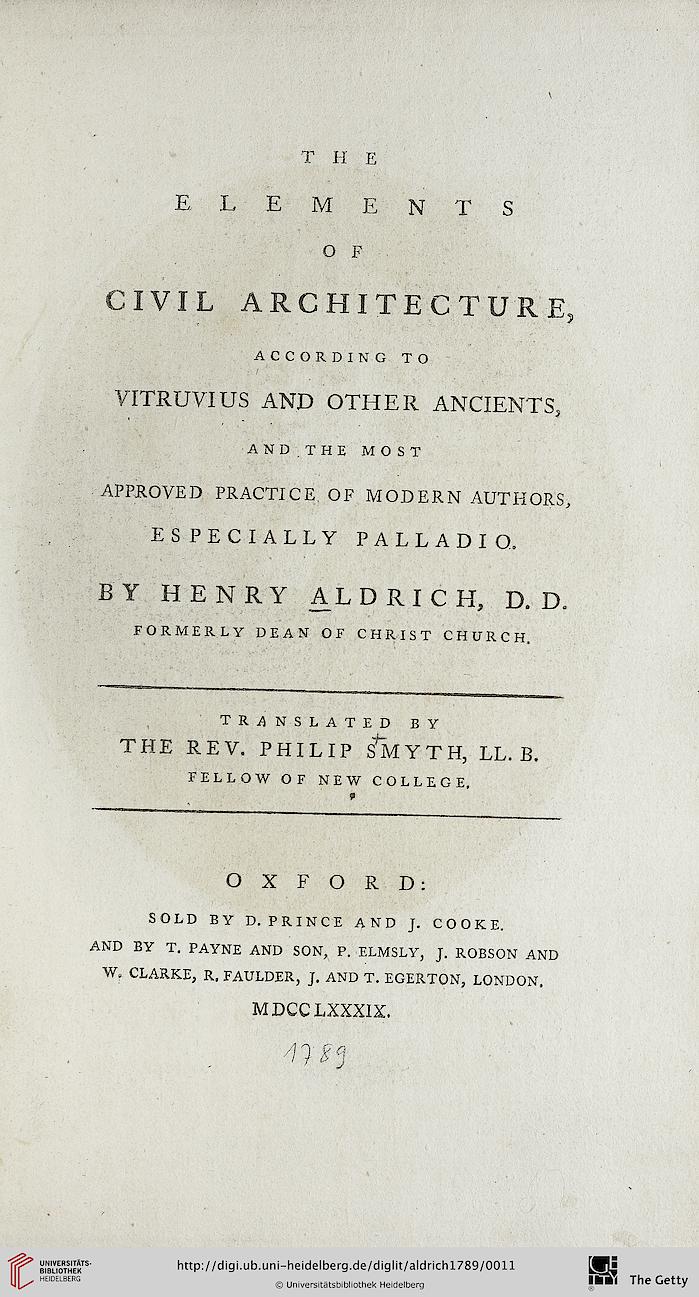 ELEMENTS
O F
CIVIL ARCHITECTURE,
ACCORDING TO
- ; ' . ■ , ■ ' / .. , __ . . ■ 'V- - ■
VITRUVIUS AND OTHER ANCIENTS,
AND THE MOST
APPROVED PRACTICE OF MODERN AUTHORS,
ESPECIALLY PALLADIO,
B Y HENRY ALDRICH, D. D.
FORMERLY DEAN OF CHRIST CHURCH.

TRANSLATED BY
THE REV. PHILIP S*M YTH, LL. B.
FELLOW OF NEW COLLEGE.

OXFORD:
SOLD BY D. PRINCE AND J. COOKE.
AND BY T. PAYNE AND SON, P. ELMSLY, J. ROBSON AND
W. CLARKE, R. FAULDER, J. AND T. EGERTON, LONDON.
MDCCLXXXIX.