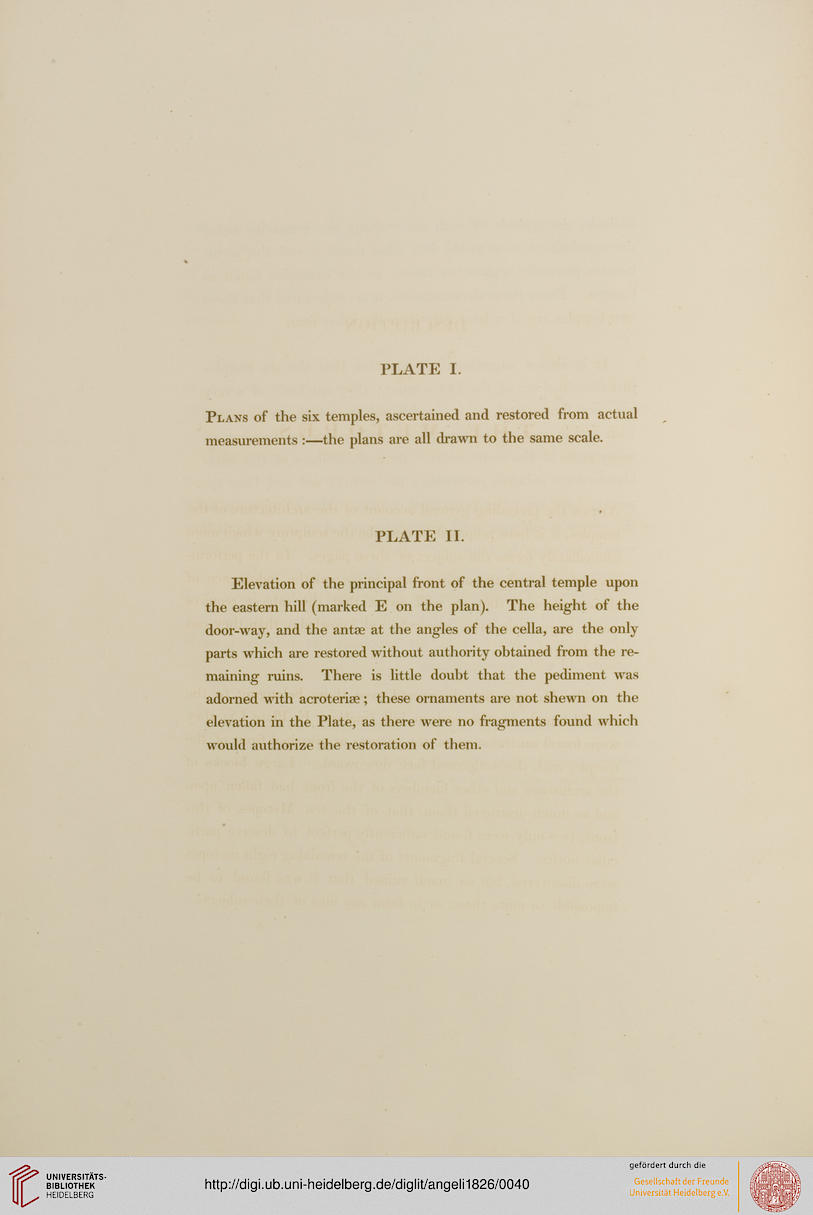 Plans of the six temples, ascertained and restored from actual
measurements :—the plans are all drawn to the same scale.

PLATE II.

Elevation of the principal front of the central temple upon
the eastern hill (marked E on the plan). The height of the
door-way, and the antse at the angles of the cella, are the only
parts which are restored without authority obtained from the re-
maining ruins. There is little doubt that the pediment was
adorned with acroteria?; these ornaments are not shewn on the
elevation in the Plate, as there were no fragments found which
would authorize the restoration of them.