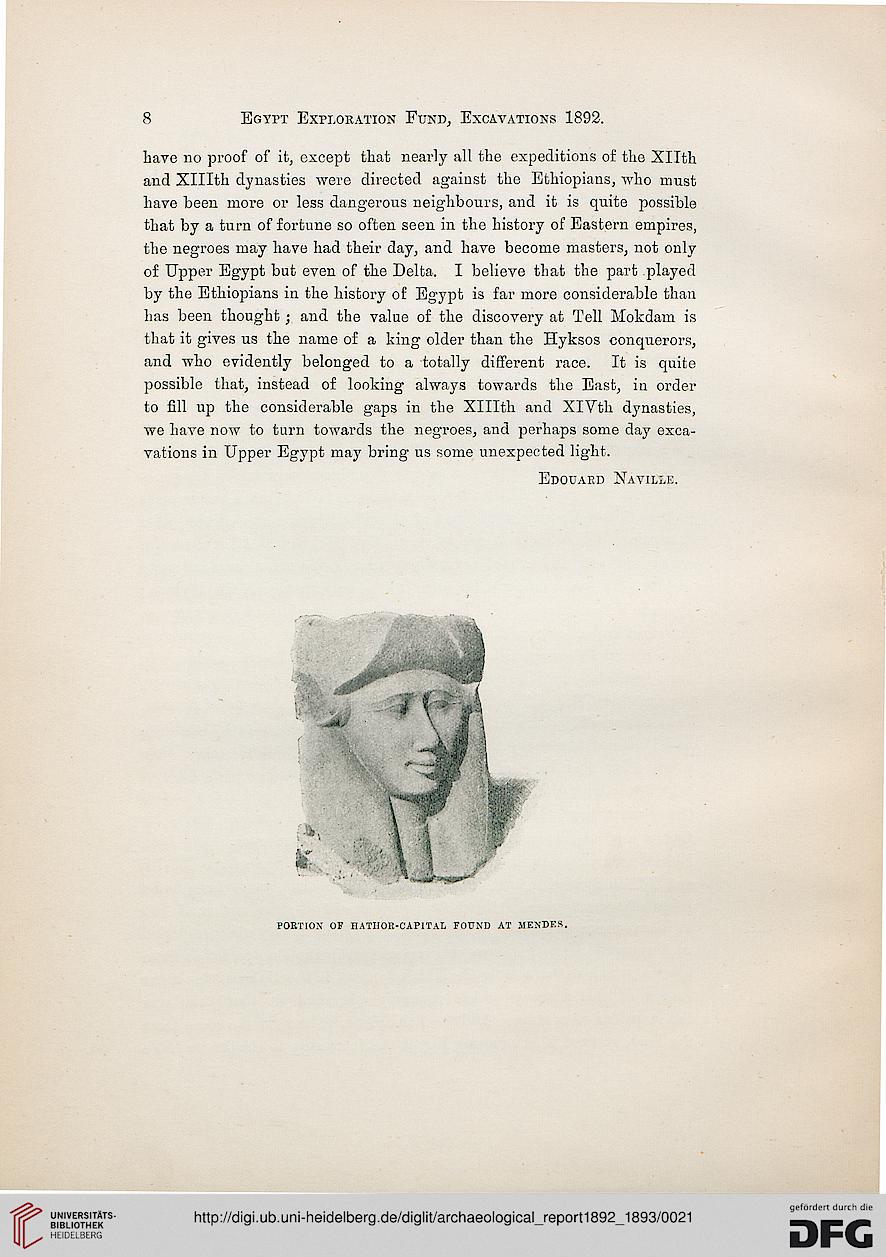 Egypt Exploration Fund, Excavations 1892.

have no proof of it, except that nearly all the expeditions of the Xllth
and XUIth dynasties were directed against the Ethiopians, who must
have been more or less dangerous neighbours, and it is quite possible
that by a turn of fortune so often seen in the history of Eastern empires,
the negroes may have had their day, and have become masters, not only
of Upper Egypt but even of the Delta. I believe that the part played
by the Ethiopians in the history of Egypt is far more considerable than
has been thought • and the value of the discovery at Tell Mokdam is
that it gives us the name of a king older than the Hyksos conquerors,
and who evidently belonged to a totally different race. It is quite
possible that, instead of looking always towards the East, in order
to fill up the considerable gaps in the XUIth and XlVth dynasties,
we have now to turn towards the negroes, and perhaps some day exca-
vations in Upper Egypt may bring us some unexpected light.

Edouap>d Naville.

PORTION' OF HATIIOIt-CAPlTAL FOUND AT MENDF.S.