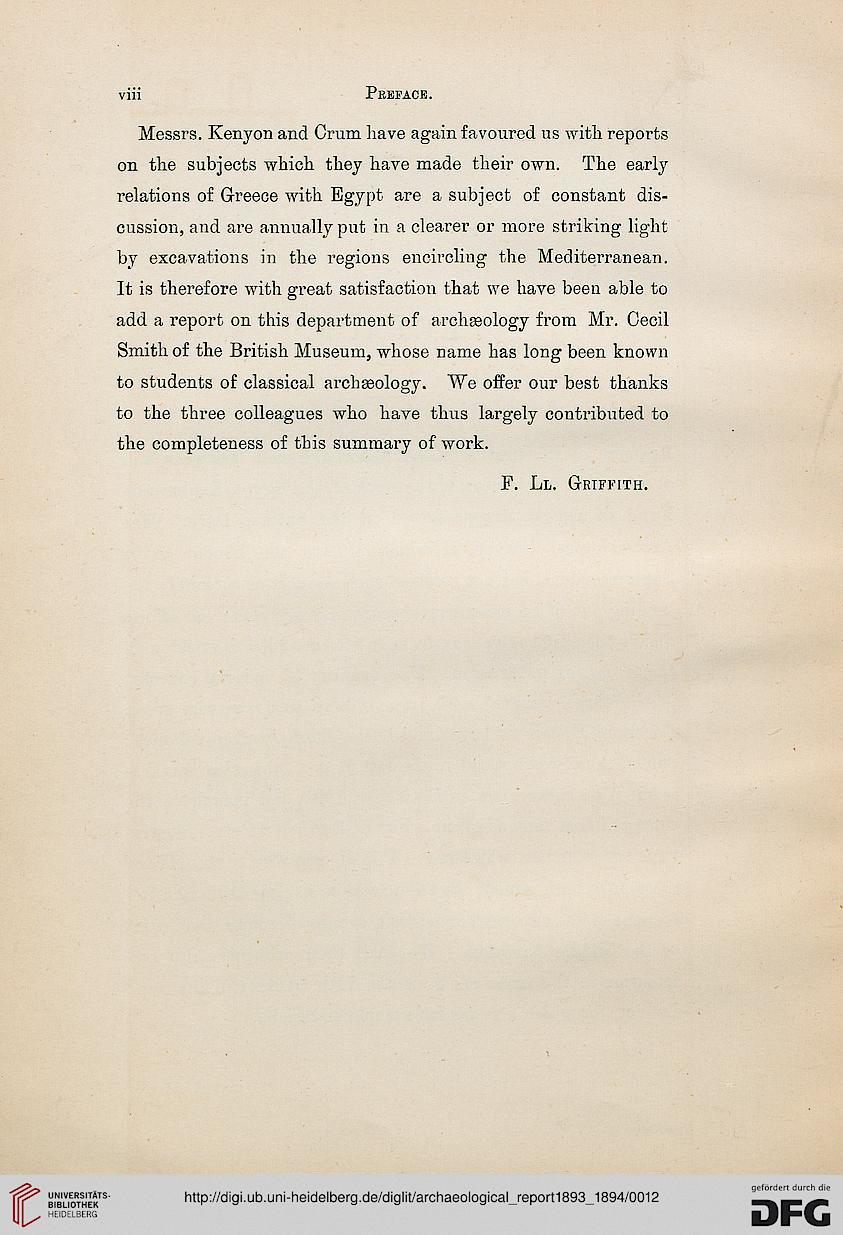 Messrs. Kenyon and Crura have again favoured us with reports
on the subjects which they have made their own. The early
illations of Greece with Egypt are a subject of constant dis-
cussion, and are annually put in a clearer or more striking light
by excavations in the regions encircling the Mediterranean.
It is therefore with great satisfaction that we have been able to
add a report on this department of archaeology from Mr. Cecil
Smith of the British Museum, whose name has long been known
to students of classical archaeology. We offer our best thanks
to the three colleagues who have thus largely contributed to
the completeness of this summary of work.

P. Ll. Griffith.