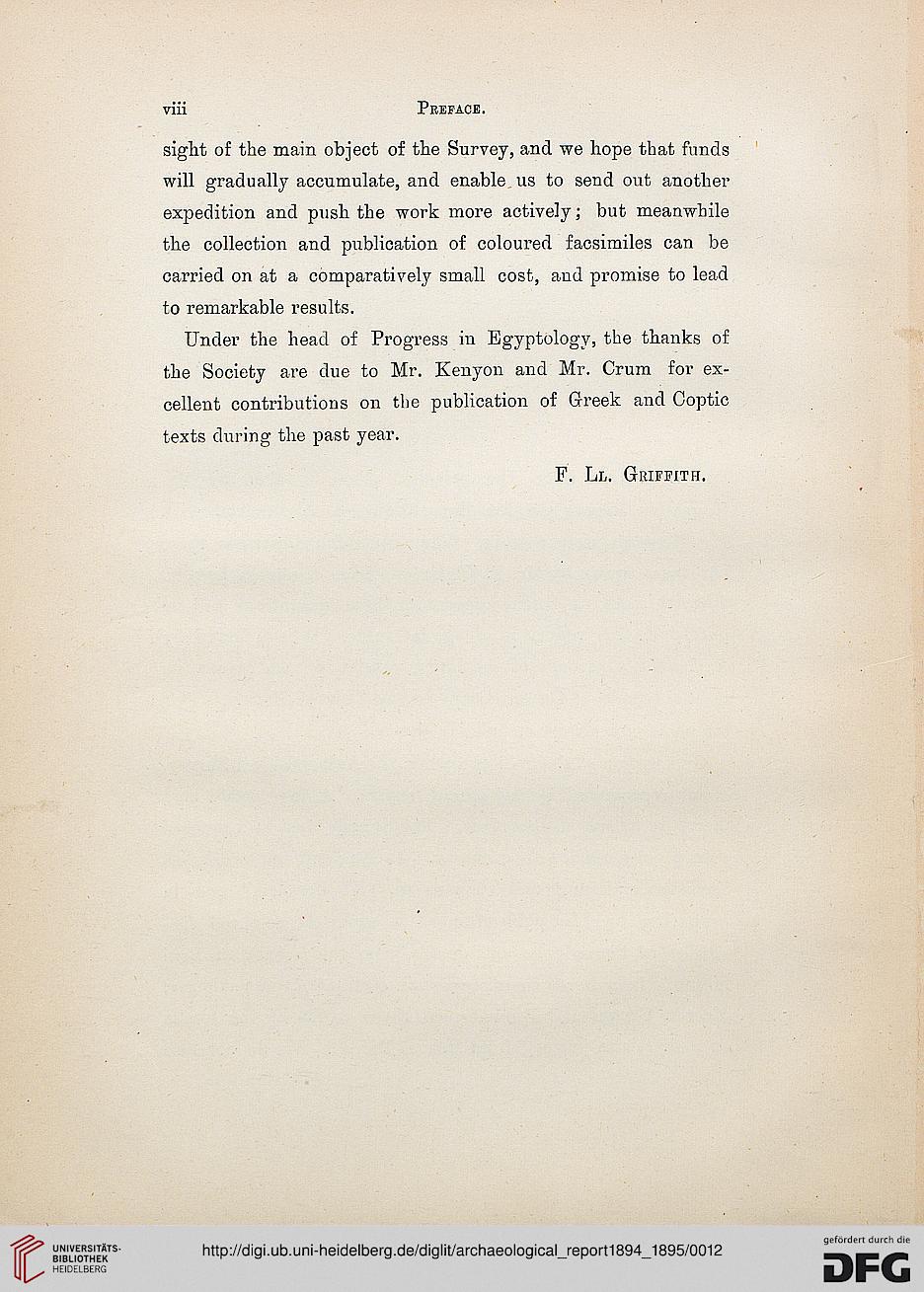 sight of the main object of the Survey, and we hope that funds
will gradually accumulate, and enable us to send out another
expedition and push the work more actively; but meanwhile
the collection and publication of coloured facsimiles can be
carried on at a comparatively small cost, and promise to lead
to remarkable results.

Under the head of Progress in Egyptology, the thanks of
the Society are due to Mr. Kenyon and Mr. Crum for ex-
cellent contributions on the publication of Greek and Coptic
texts during the past year.

F. Ll. Griffith.