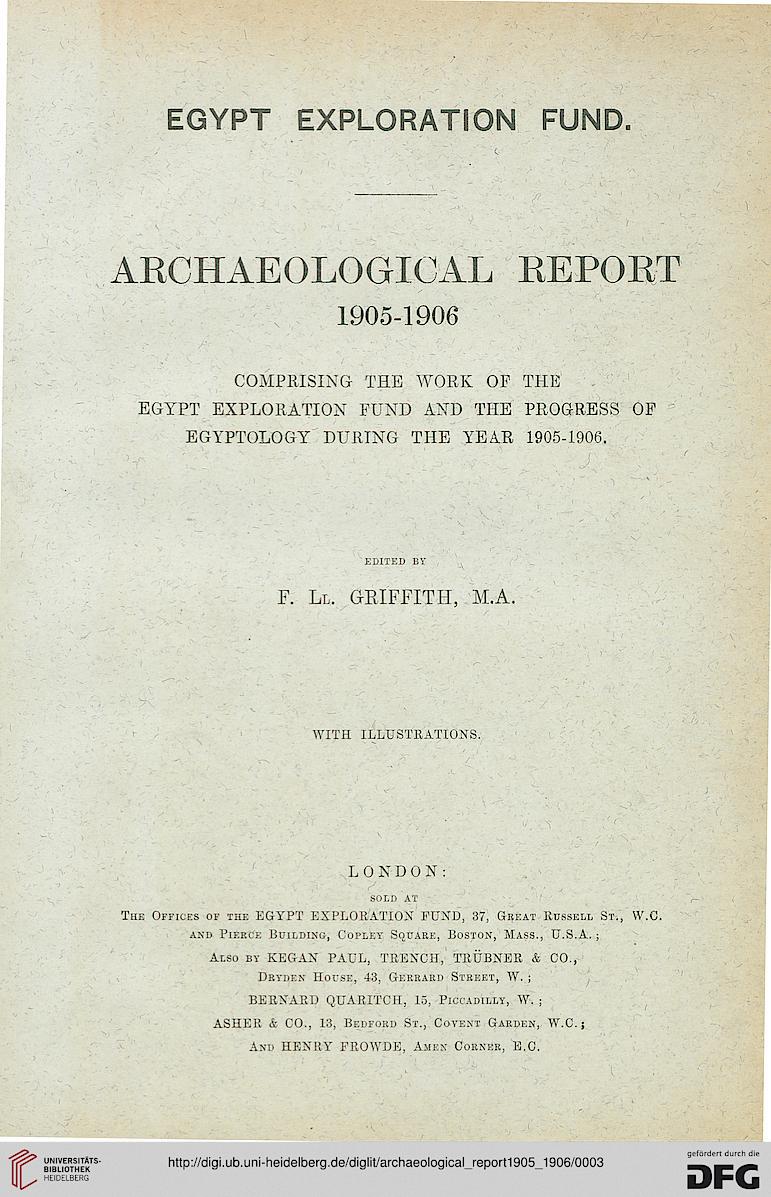 ARCHAEOLOGICAL REPORT

1905-1906

COMPRISING THE WORK OP THE
EGYPT EXPLORATION FUND AND THE PROGRESS OF
EGYPTOLOGY DURING THE YEAR 1905-1906.

edited by ..

F. Ll. GRIFFITH, M.A.

WITH ILLUSTRATIONS.

LONDON:

sold at

The Offices of the EGYPT EXPLORATION FUND, 37, Great Russell St., W.C.
and Pierce Building, Copley Square, Boston, Mass., U.S.A.;

Also by KEGAN PAUL, TRENCH, TRUBNER & CO.,
Dryden House, 43, Gerrard Street, W. ;

BERNARD QUARITCH, 15, Piccadilly, W. ;

ASHER & CO., 13, Bedford St., Covext Garden, W.C. 5

And HENRY FROWDE, Amen Corner, B.C.