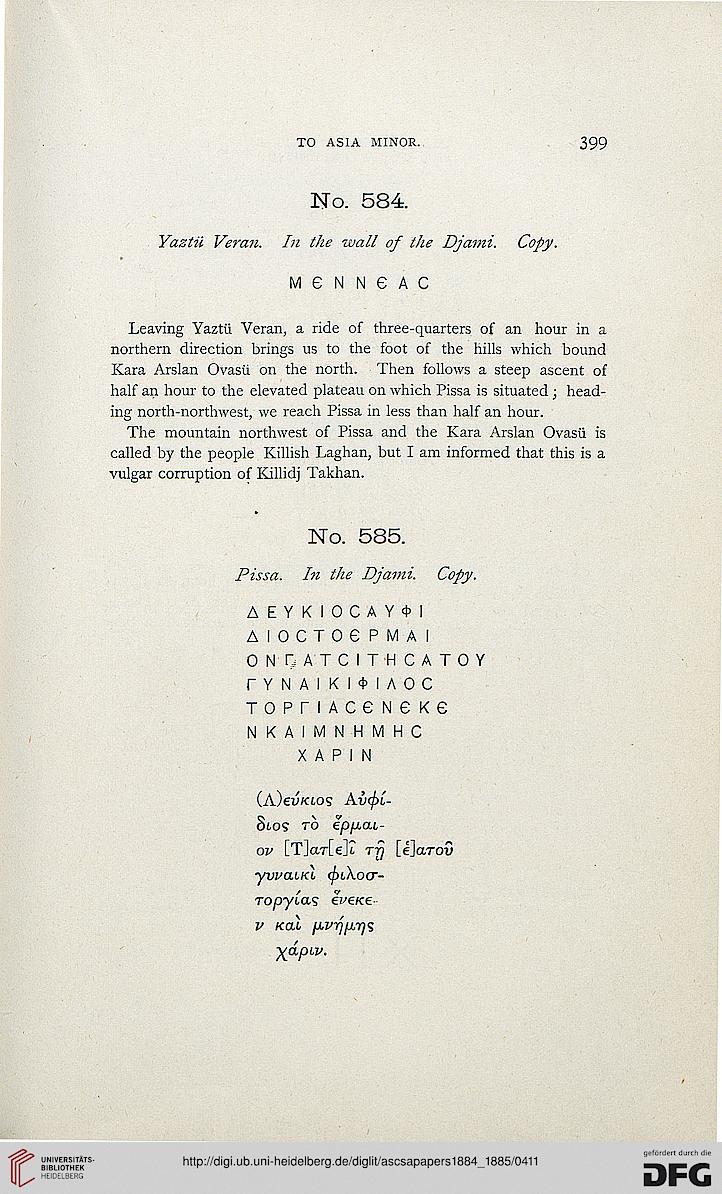 399

No. 584.

Yaztii Veran. In the zva.ll of the Djami. Copy.

m e n n e a c

Leaving Yaztii Veran, a ride of three-quarters of an hour in a
northern direction brings us to the foot of the hills which bound
Kara Arslan Ovasii on the north. Then follows a steep ascent of
half an hour to the elevated plateau on which Pissa is situated ; head-
ing north-northwest, we reach Pissa in less than half an hour.

The mountain northwest of Pissa and the Kara Arslan Ovasii is
called by the people Killish Laghan, but I am informed that this is a
vulgar corruption of Killidj Takhan.

No. 585.

Pissa. In the Djami. Copy.

A E Y K I 0 C A Y <M
AIOCTOGPMAI
ON f A T C i T H C A T 0 Y
rYNAIKI<MAOC
TOPriACeNGKG
NKAIMNHMHC
X A P I N

(A)evKio<; Avcj)[-
Sios to epyacu-
ov [T]ar[e]t rfj [e]arou
yvvaLKL <$>iko<T-
Topyias ivexe-
v kou jJ.vrj/jLr)<;
~)(apLv.