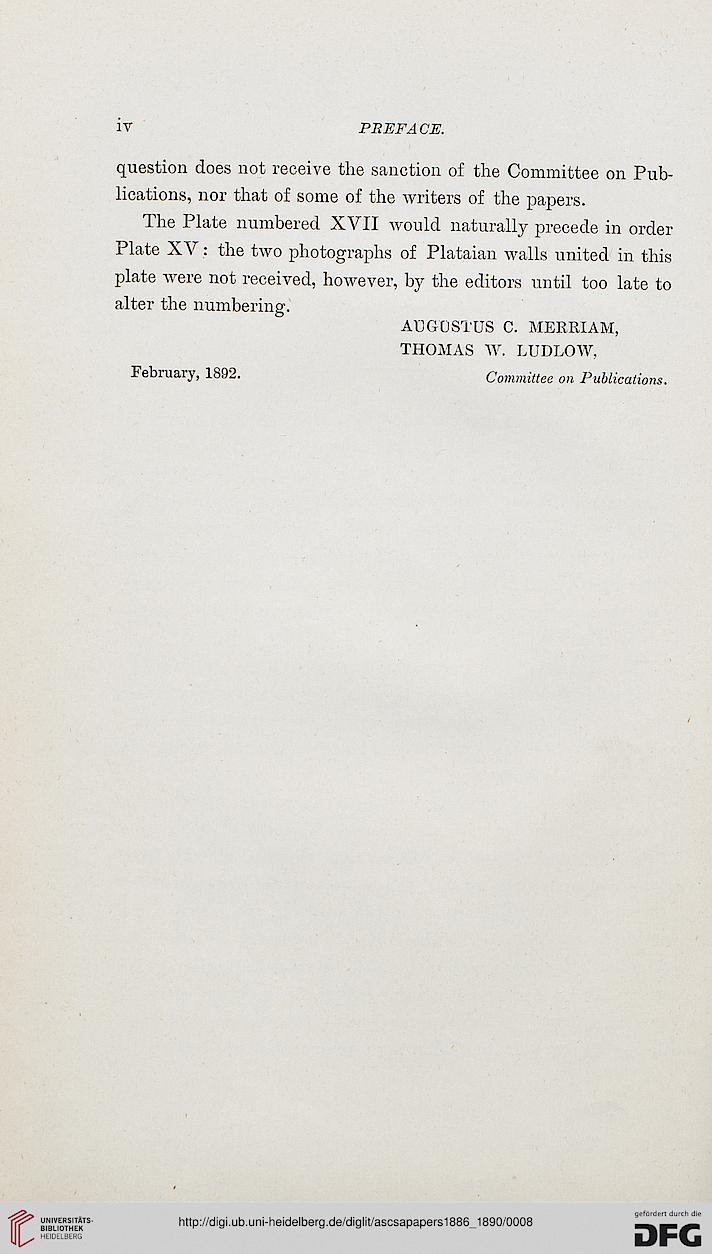 PREFACE.

question does not receive the sanction of the Committee on Pub-
lications, nor that of some of the writers of the papers.

The Plate numbered XVII would naturally precede in order
Plate XV: the two photographs of Plataian walls united in this
plate were not received, however, by the editors until too late to
alter the numbering.

AUGUSTUS C. MERRIAM,
THOMAS W. LUDLOW.
February, 1892. Committee on Publications.