Vatikan, Biblioteca Apostolica Vaticana, Pal. lat. 843
Petri Comestoris scolastica hystoria
13. Jh.
Die Blätter 80-89, 190, 204 und 249 wurden in der Zählung ausgelassen.
Die Blätter 205, 207, 233 und 250 sind in der Zählung doppelt vorhanden.
Citation link: https://digi.ub.uni-heidelberg.de/diglit/bav_pal_lat_843
URN: urn:nbn:de:bsz:16-diglit-144821
DOI: https://doi.org/10.11588/diglit.14482
Metadata: METS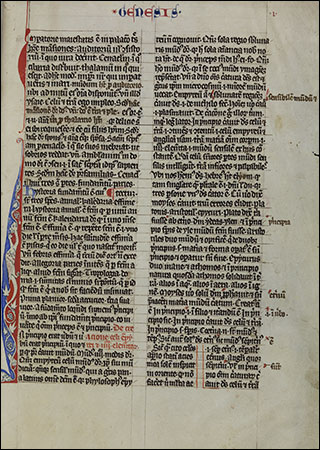 There are annotations to this facsimile. Individual pages with annotations are marked in "Overview" with the symbol .
Content