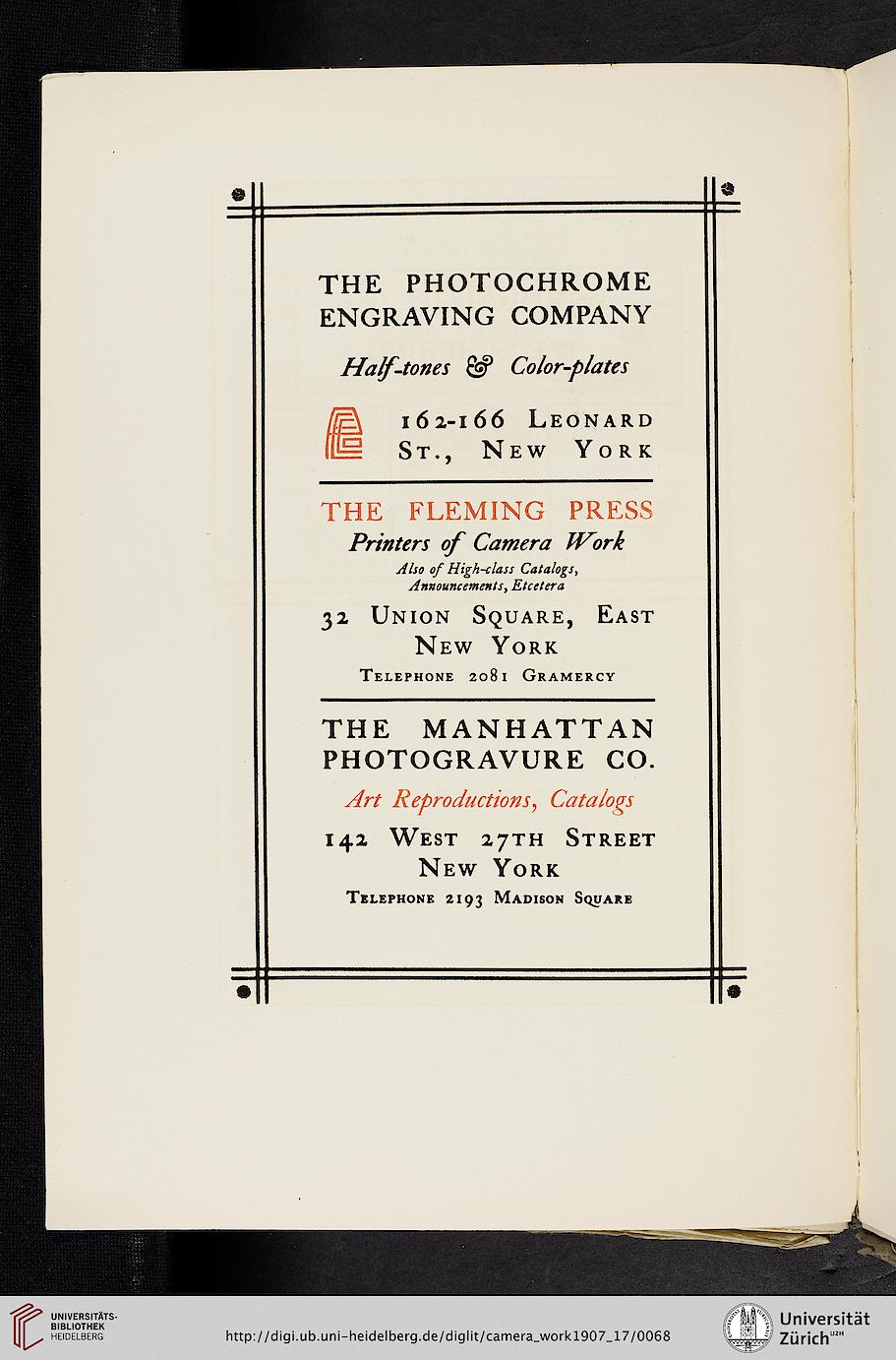 A manually made transcription or edition is also available for this page. Please change to the tab "transrciption" or "edition."
Half-tones Color-plates
ENGRAVING COMPANY
162-166 Leonard
THE FLEMING PRESS
St., New Yo r k
Printers of Camera Work
Also of High-class Catalogs,
32 Union Square, East
New York
Telephone 2081 Gramercy
New York
THE MANHATTAN
Art Reproductions, Catalogs
PHOTOGRAVURE CO.
142 West 27TH Street
Telephone 2193 Madison Square
New York
Telephone 2193 Madison Squarb