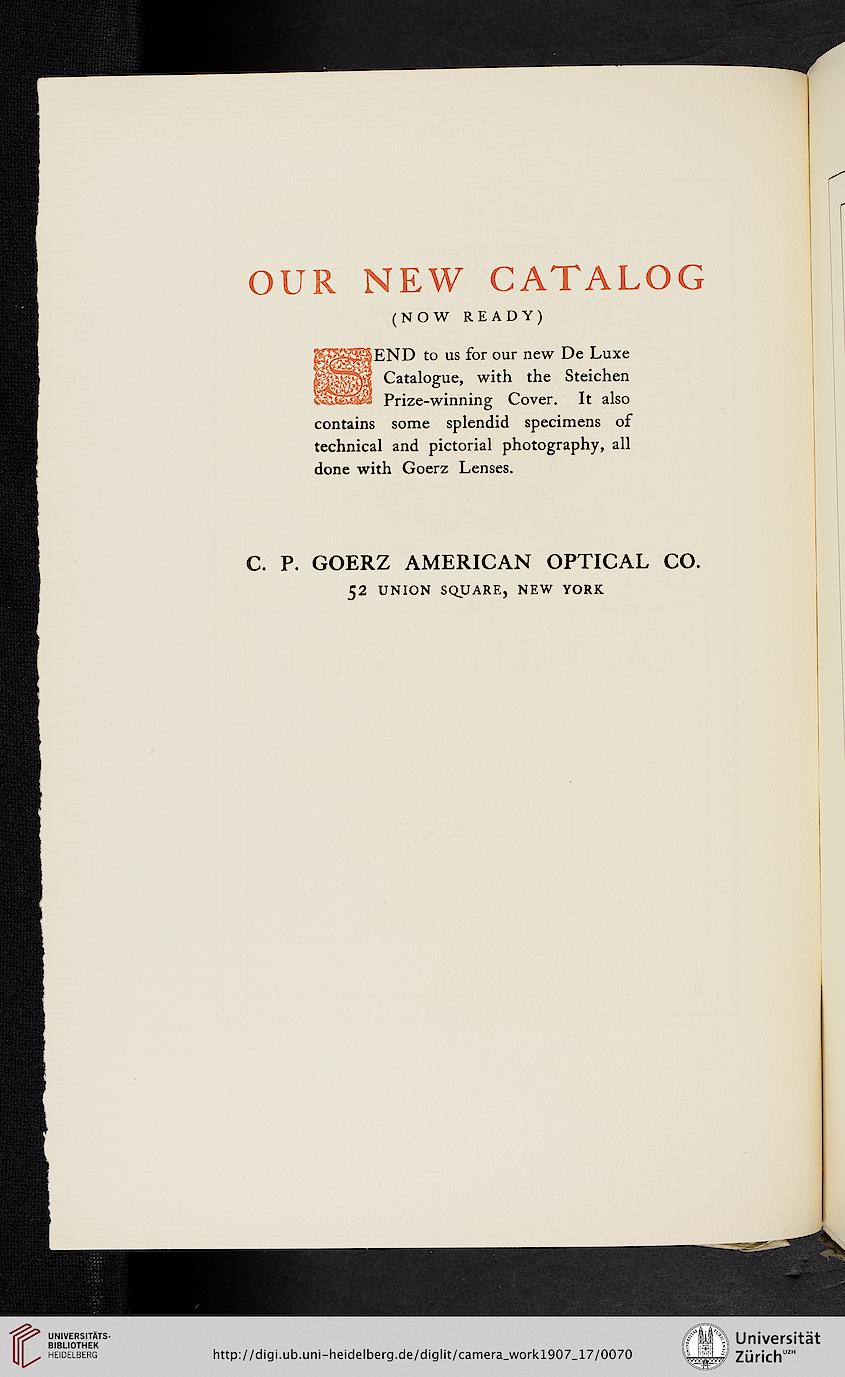 A manually made transcription or edition is also available for this page. Please change to the tab "transrciption" or "edition."
OUR NEW CATALOG
(NOW READY)
SEND to us for our new De Luxe
Catalogue, with the Steichen
Prize-winning Cover. It also
contains some splendid specimens of
technical and pictorial photography, all
done with Goerz Lenses.
C. P. GOERZ AMERICAN OPTICAL CO.
52 UNION SQUARE , NEW YORK