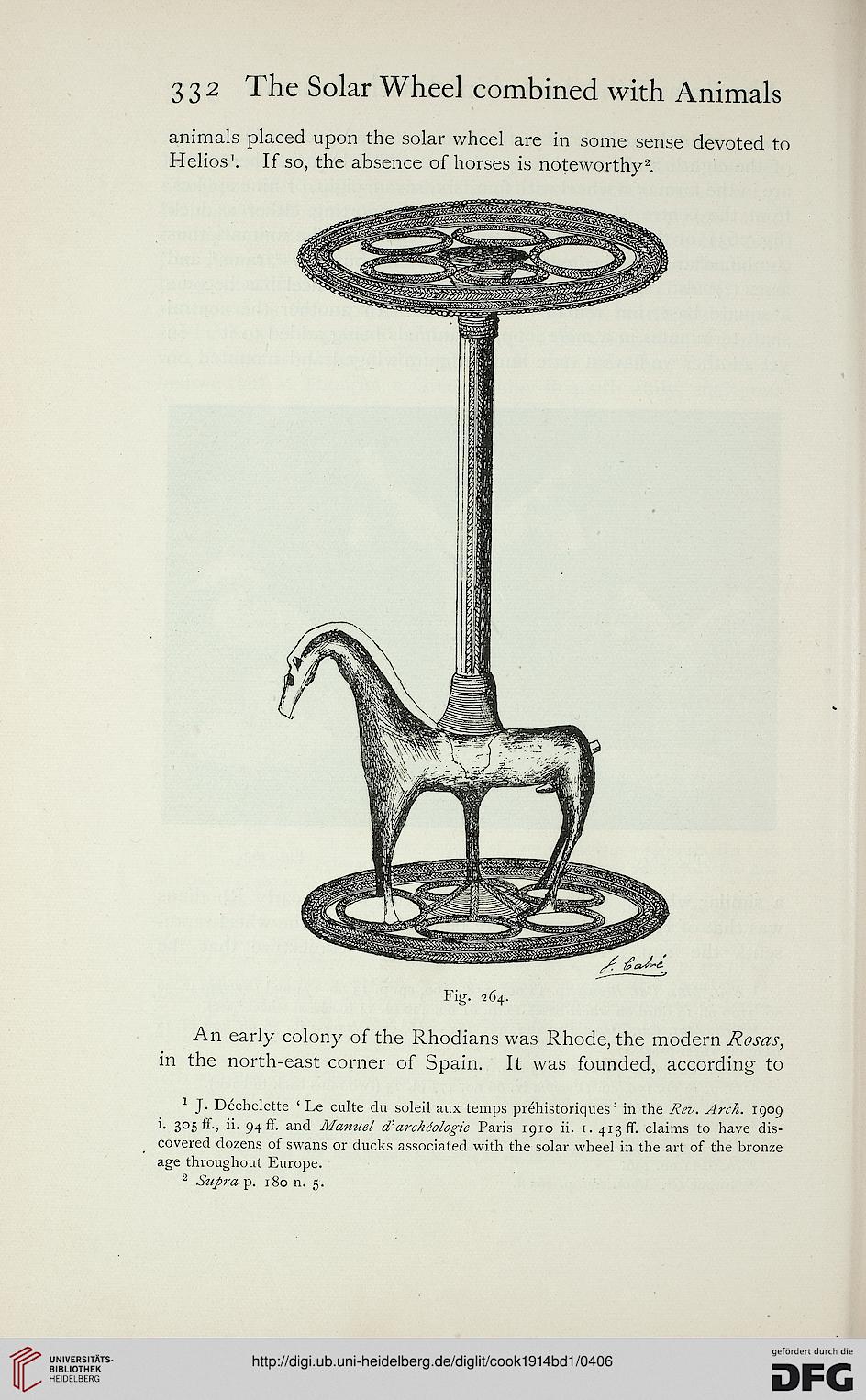 animals placed upon the solar wheel are in some sense devoted to
Helios1. If so, the absence of horses is noteworthy2.

Fig. 264.

An early colony of the Rhodians was Rhode, the modern Rosas,
in the north-east corner of Spain. It was founded, according to

1 J. Dechelette ' Le culte du soleil aux temps prehistoriques' in the Rev. Arch. 1909
i. 305 ff., ii. 94 ff. and Manuel (ParchMogie Paris 1910 ii. 1. 413 ff. claims to have dis-
covered dozens of swans or ducks associated with the solar wheel in the art of the bronze
age throughout Europe.

2 Supra p. 180 n. 5.