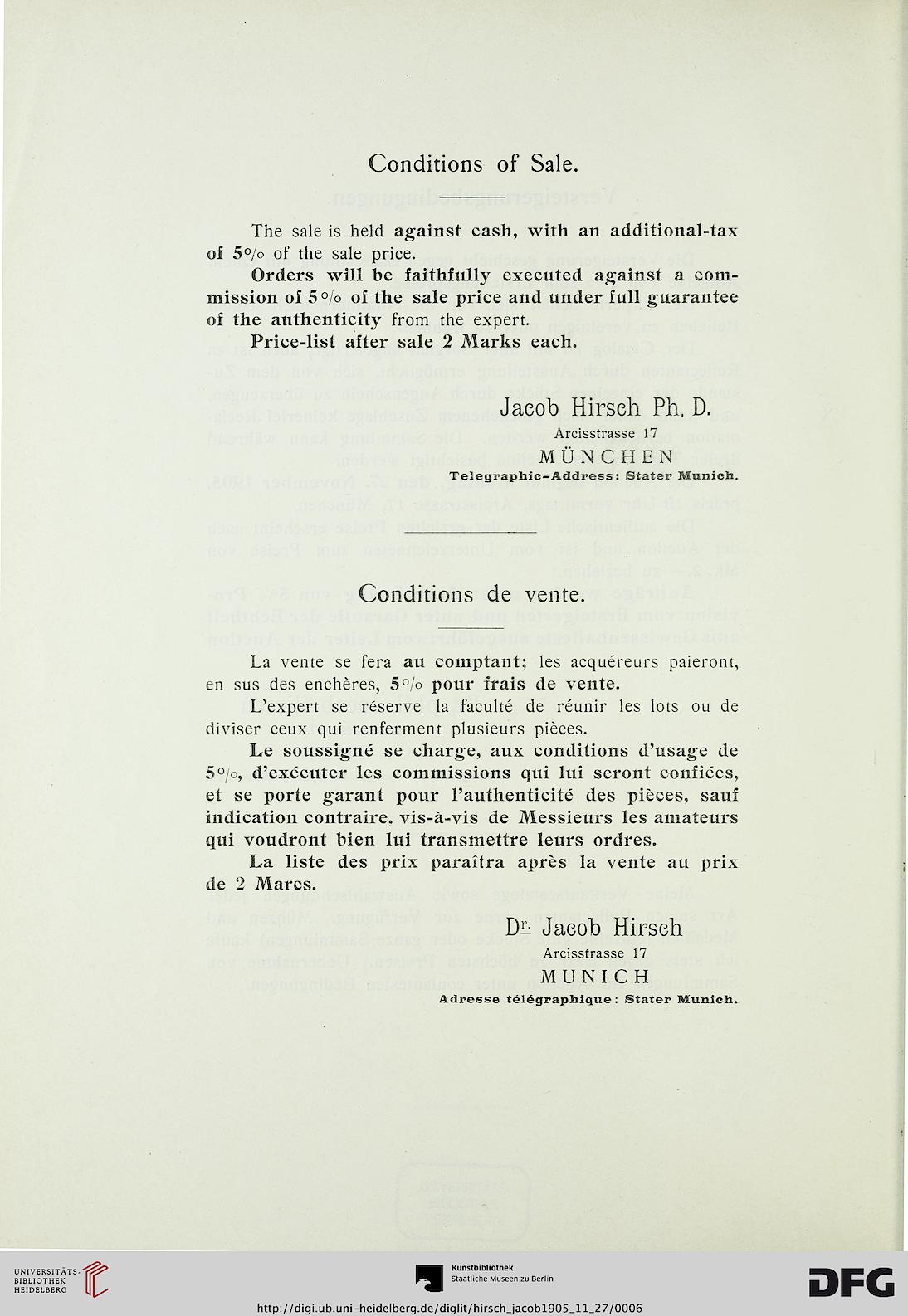 Conditions of Sale.

The sale is held against cash, with an additional-tax
of 5% of the sale price.

Orders will be faithfully executed against a com-
mission of 5% of the sale price and under füll guarantee
of the authenticity from the expert.

Price-list after sale 2 Marks each.

Jaeob Hirsch Ph. D.

Arcisstrasse 17

MÜNCHEN

Telegraphic-Address : Stater Munieh,

Conditions de vente.

La vente se fera au comptant; les acquereurs paieront,
en sus des encheres, 5% pour frais de vente.

L'expert se reserve la faculte de reunir les lots ou de
diviser ceux qui renferment plusieurs pieces.

Le soussigne se Charge, aux conditions d'usage de
5°/o, d'executer les commissions qui lui seront confiees,
et se porte garant pour l'authenticite des pieces, sauf
indication contraire. vis-a-vis de Messieurs les amateurs
qui voudront bien lui transmettre leurs ordres.

La liste des prix paraitra apres la vente au prix
de 2 Marcs.

Dr- Jacob Hirsch

Arcisstrasse 17

M U N I C H

Adresse telegraphique: Stater Munieh.