Les Mastabas de l'ancien empire
Paris, 1889
Nur zwei Jahre vor seinem Tod publizierte Auguste Mariette einen (handgeschriebenen!) Überblick über die damals freigelegten Gräber des Alten Reiches von Giza und Saqqara. Weniger die erklärenden Texte sind von bleibendem Wert als die Zeichnungen der Grabgrundrisse, Inschriften und Abbildungen. Zudem gilt die gewählte Nummerierung in Buchstabe plus Zahl (z.B. "C 14" für "Anchi") noch heute als Referenz zur Identifizierung einzelner Gräber.
Citation link: https://digi.ub.uni-heidelberg.de/diglit/mariette1889
URN: urn:nbn:de:bsz:16-diglit-90581
DOI: https://doi.org/10.11588/diglit.9058
Metadata: METS
IIIF Manifest: v2.1, v3.0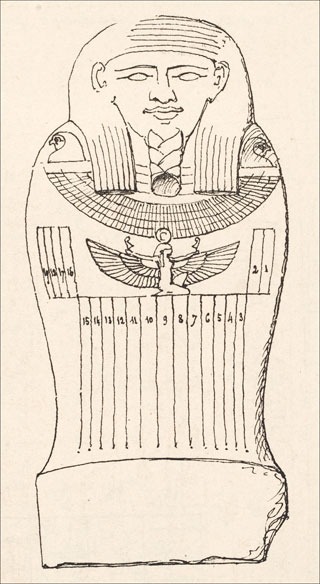 There are annotations to individual pages of this facsimile. Individual pages with annotations are marked in "Overview" with the symbol .
Content