Note: This is an additional scan to display the colour reference chart and scalebar.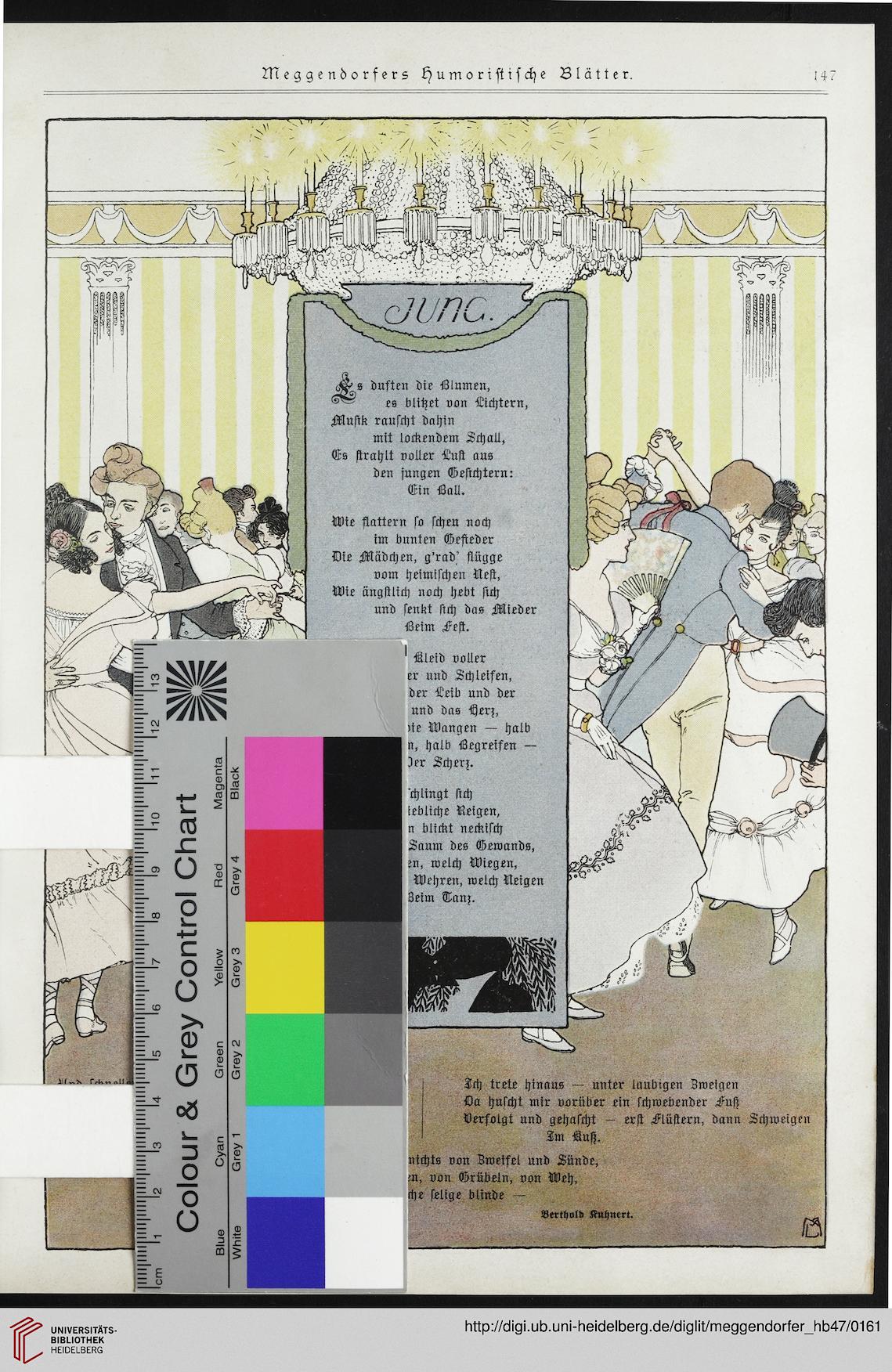 Wie flattern jo flheu noch
im dunten Gesteder
Me Mädchen, g'rad' stügge
vom heimlschen Nest,

Wie ängstlich noch hebt stch

und senkt stch das Mieder
Äeim Fest.

Lieid voiier
er und Zchieifen,
der Leib und der
und das -Herz,
rie Wangen — haib
n, haib Legreifen —
Her Lcherz.

'chiingt stch
kebliche Reigen,
n biickt neckisch
Laum des Gewands,
en, weich Wiegen,
Wehren, weich Neigen
3eim Tanz.

Ich trete hinaus — unter iaubigen Zwekgen
Äa huscht mir vorüder ein Ichwebender Fust
Verfoigt und gehascht — erst Fiüstern, dann Zchweigen
Zm Gust.

nichts von Zweifei und Lünde,

:n, von Grübein, von Weh,
che seiige biinde —

Berthold Kuhnert.