Vorau, Archiv des Augustiner Chorherrenstiftes, StAV-Ms 276 (früher XI)
4. Viertel 12. Jh.
Citation link: https://digi.ub.uni-heidelberg.de/diglit/stav_ms276
URN: urn:nbn:de:bsz:16-diglit-294784
Metadata: METS
Citation guidelines for
Kaiserchronik digital. Electronische Ausgabe, ed. by Mark Chinca, Helen Hunter, Jürgen Wolf, Christopher Young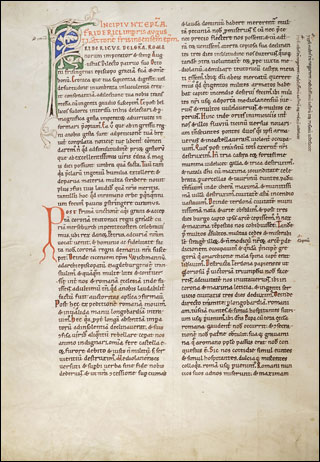 There are annotations to this facsimile. Individual pages with annotations are marked in "Overview" with the symbol .
Content