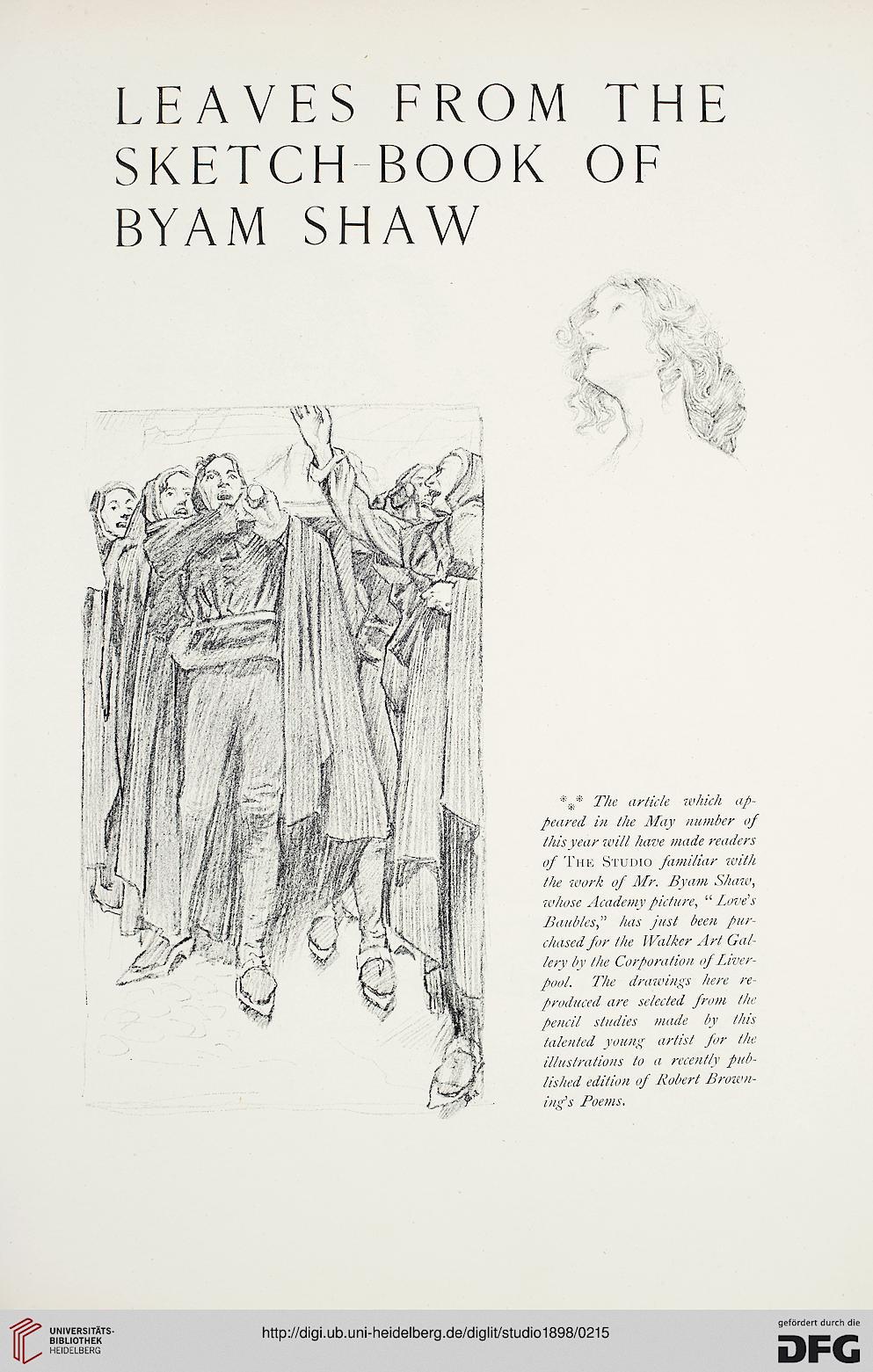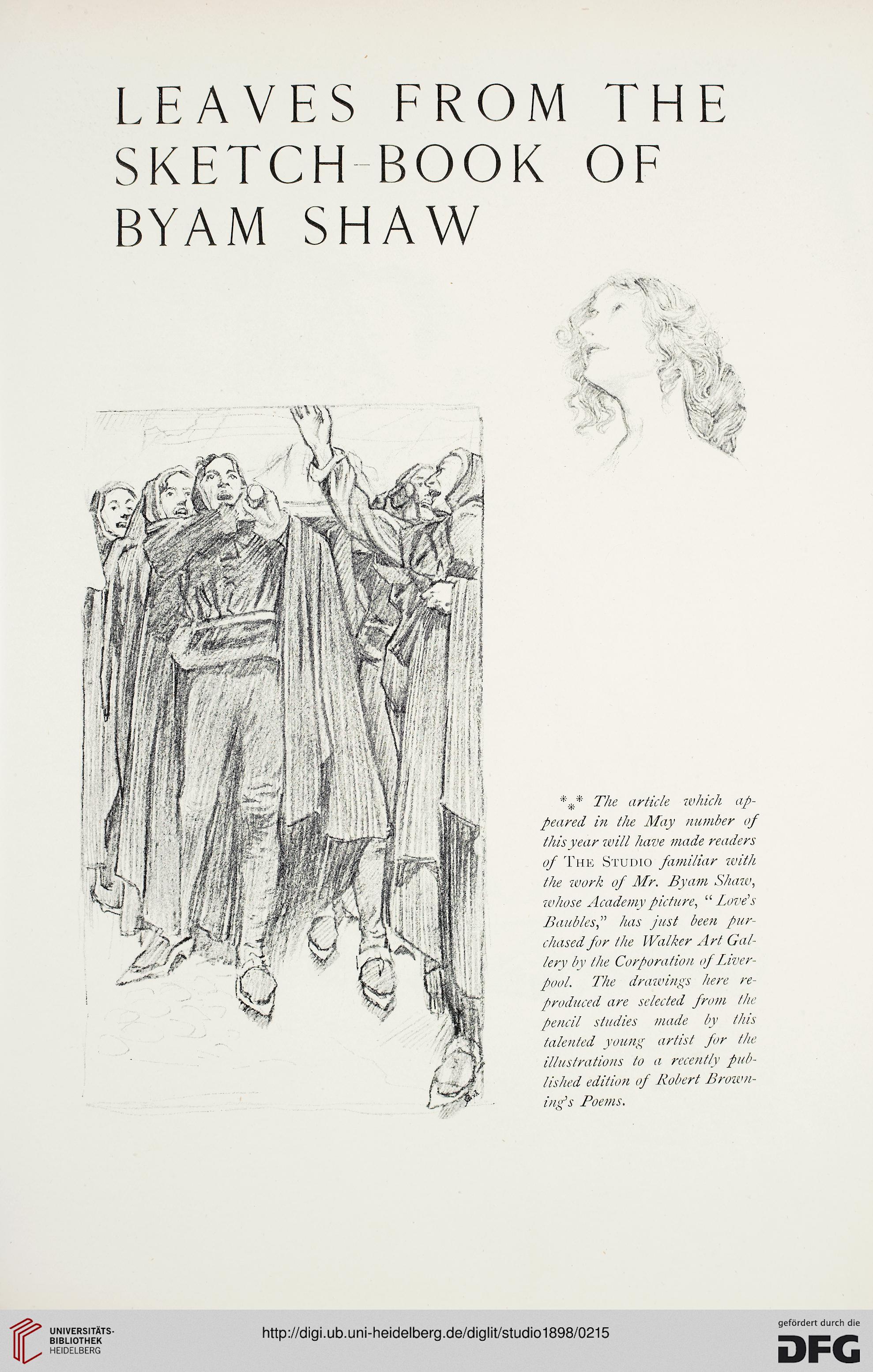 SKETCH BOOK OF
BYAM SHAW

p I

V

r •% y> ■ if?*.

W

V

■**J.

%* 7%e? article which ap-
peared in the May number of
this year will have made readers
of The Studio familiar with
the work of Mr. By am Shaw,
whose Academy picture, " Love's
Baubles" has just been pur-
chased for the Walker Art Gal-
lery by the Corporation if Liver-
pool. The drawings here re-
produced are selected from the
pencil studies made by this
talented young artist jor the
illustrations to a recently pub-
lished edition of Robert Browu-

C-v'-.Y infs Poems.