Universitätsarchiv Heidelberg, XII,1 Nr. 124d
1304, Abschrift des 18. Jahrhunderts
Graf Friedrich IV. von Leiningen und seine Ehefrau Johanna bestätigen die Freiheiten und Privilegien des Stifts Zell unter der Bedingung, dass ihr und ihrer Kinder Jahrgedächtnis gefeiert wird. Der geben ward da man zählte von Christi geburth tausend jahr dreihundert Jahr und vier Jahr.

References: Würdtwein, Subsidia VI, 1775, Nr. 4; Lehmann, Zell, 1845, S. 13
Watermark exists.

Material/Medium: Papier, Dimensions: 21 x 17 cm
Extent: 1 Blatt
Provenance: Stift Zell; Altsignaturen: Cod.Heid.386.1 sub 2(Kasten 102)
Language: German

Citation link: https://digi.ub.uni-heidelberg.de/diglit/uah_XII-1_124d
URN: urn:nbn:de:bsz:16-diglit-455578
DOI: https://doi.org/10.11588/diglit.45557
Metadata: METS
IIIF Manifest: https://digi.ub.uni-heidelberg.de/diglit/iiif/uah_XII-1_124d/manifest.json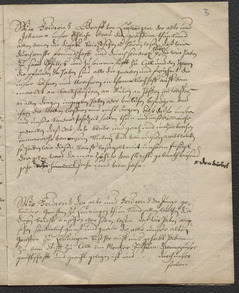 There are annotations to this facsimile. Individual pages with annotations are marked in "Overview" with the symbol .
Content