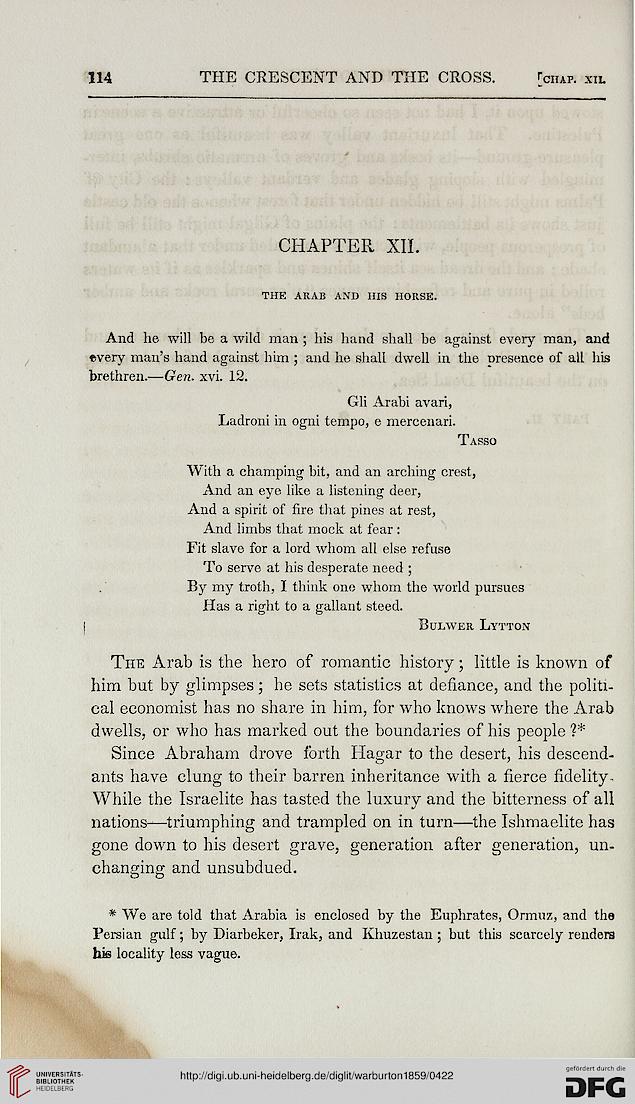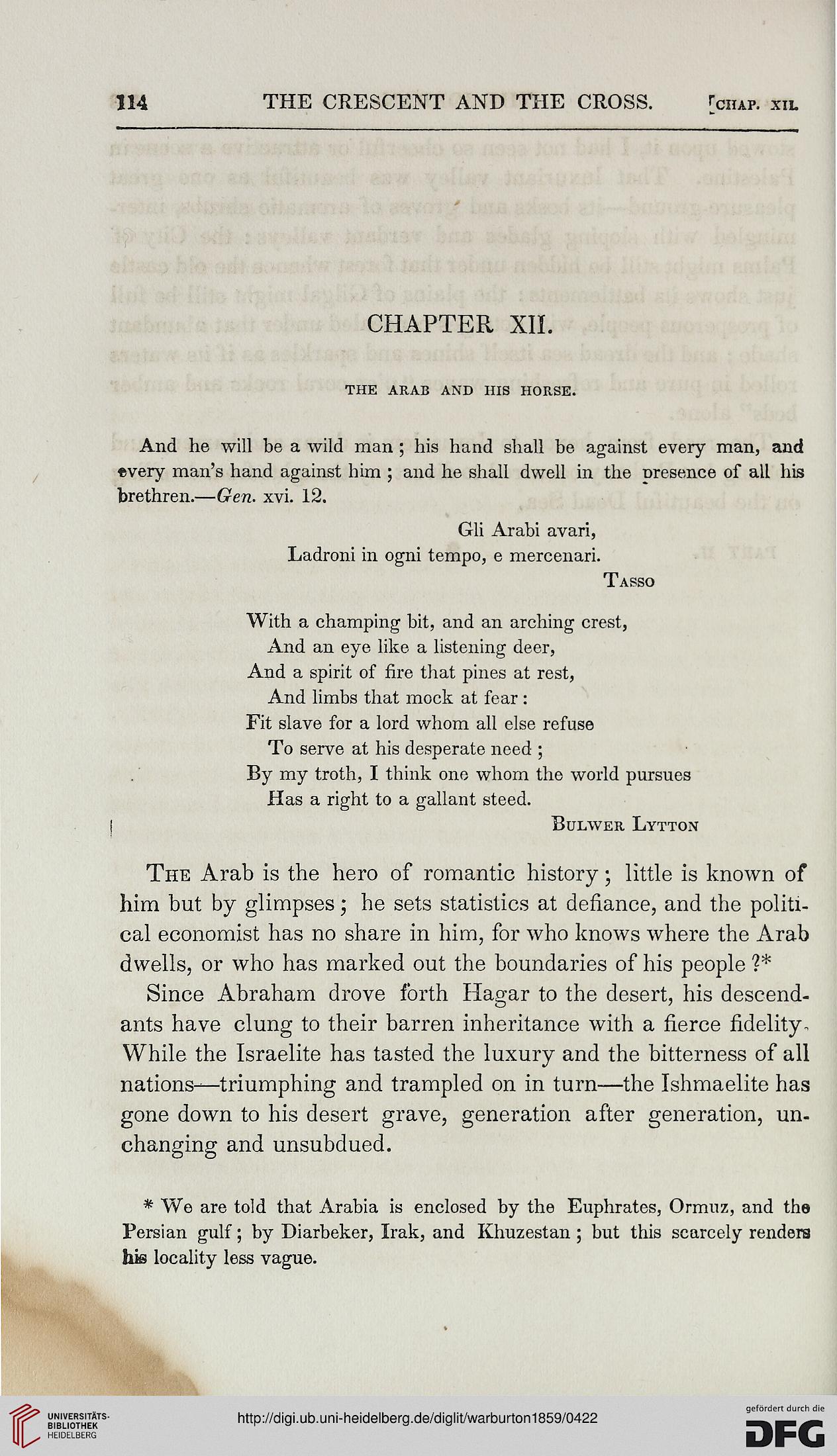 THE CRESCENT AND THE CROSS.

[chap, xil

CHAPTER XII.

the arab AND his horse.

And he will be a wild man ; his hand shall be against every man, and
every man's hand against him ; and he shall dwell in the Dresence of all his
brethren.—Gen. xvi. 12.

Gli Arabi avari,
Ladroni in ogni tempo, e mercenari.

Tasso

With a champing bit, and an arching crest,

And an eye like a listening deer,
And a spirit of fire that pines at rest,

And limbs that mock at fear:
Fit slave for a lord whom all else refuse

To serve at his desperate need ;
By my troth, I think ono whom the world pursues

Has a right to a gallant steed.

Bulwer Lytton

The Arab is the hero of romantic history; little is known of
him but by glimpses; he sets statistics at defiance, and the politi-
cal economist has no share in him, for who knows where the Arab
dwells, or who has marked out the boundaries of his people ?*

Since Abraham drove forth Hagar to the desert, his descend-
ants have clung to their barren inheritance with a fierce fidelity.
While the Israelite has tasted the luxury and the bitterness of all
nations—triumphing and trampled on in turn—the Ishmaelite has
gone down to his desert grave, generation after generation, un-
changing and unsubdued.

* Wo are told that Arabia is enclosed by the Euphrates, Orrmiz, and the
Persian gulf; by Diarbeker, Irak, and Khuzestan ; but this scarcely renders
hie locality less vague.