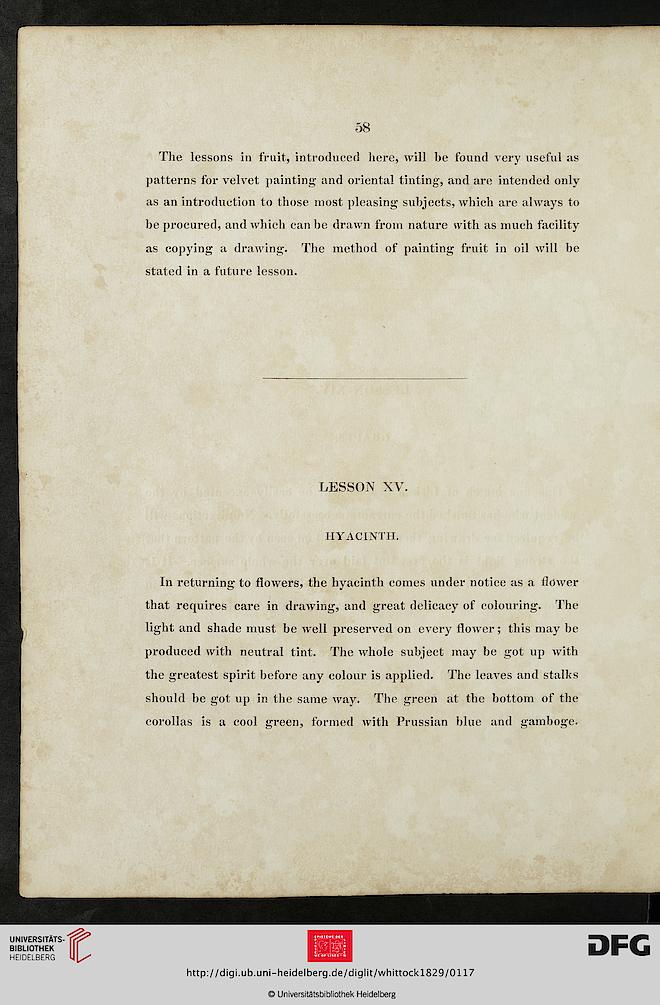 58
The lessons in fruit, introduced here, will be found very useful as
patterns for velvet painting and oriental tinting, and are intended only
as an introduction to those most pleasing subjects, which are always to
be procured, and which can be drawn from nature with as much facility
as copying a drawing. The method of painting fruit in oil will be
stated in a future lesson.

LESSON XV.

HYACINTH.

In returning to ssowers, the hyacinth comes under notice as a ssower
that requires care in drawing, and great delicacy of colouring. The
light and shade must be well preserved on every ssower; this may be
produced with neutral tint. The whole subject may be got up with
the greatest spirit before any colour is applied. The leaves and stalks
should be got up in the same way. The green at the bottom of the
corollas is a cool green, formed with Prussian blue and gamboge.