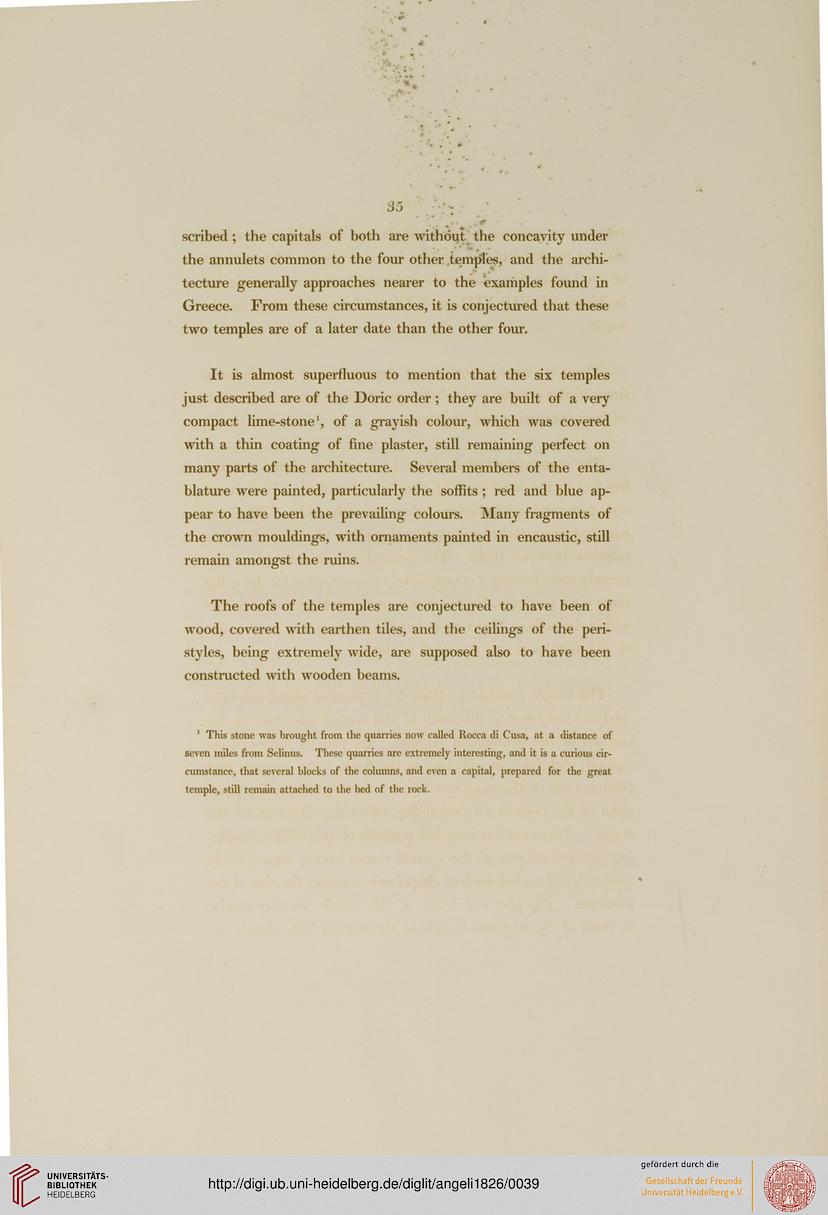 scribed; the capitals of both are without the concavity under
the annulets common to the four other temples, and the archi-
tecture generally approaches nearer to the examples found in
Greece. From these circumstances, it is conjectured that these
two temples are of a later date than the other four.

It is almost superfluous to mention that the six temples
just described are of the Doric order; they are built of a very
compact lime-stone1, of a grayish colour, which was covered
with a thin coating of fine plaster, still remaining perfect on
many parts of the architecture. Several members of the enta-
blature were painted, particularly the soffits ; red and blue ap-
pear to have been the prevailing colours. Many fragments of
the crown mouldings, with ornaments painted in encaustic, still
remain amongst the ruins.

The roofs of the temples are conjectured to have been of
wood, covered with earthen tiles, and the ceilings of the peri-
styles, being extremely wide, are supposed also to have been
constructed with wooden beams.

1 This stone was brought from the quarries now failed Rocca <ii Cuss, at a distance of
seven miles from Selinus. These quarries are extremely interesting, and it is a curious cir-
cumstance, that several blocks of the columns, and even a capital, prepared for the great
temple, still remain attached to the bed of the rock.