ehemals München, Archiv des Erzbistums München und Freising, ohne Signatur
13./14. Jh.
Das Fragment gilt als verschollen. Nur der Beginn des Textes ist in einer
Abschrift
von Georg Westermayer aus dem Jahr 1884 erhalten.
Citation link: https://digi.ub.uni-heidelberg.de/diglit/aemf_os
URN: urn:nbn:de:bsz:16-diglit-443841
DOI: https://doi.org/10.11588/diglit.44384
Metadata: METS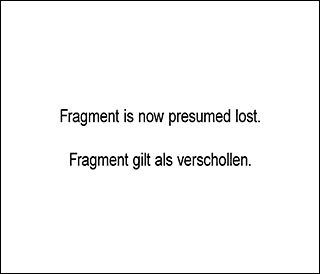 There are annotations to this facsimile. Individual pages with annotations are marked in "Overview" with the symbol .
Content