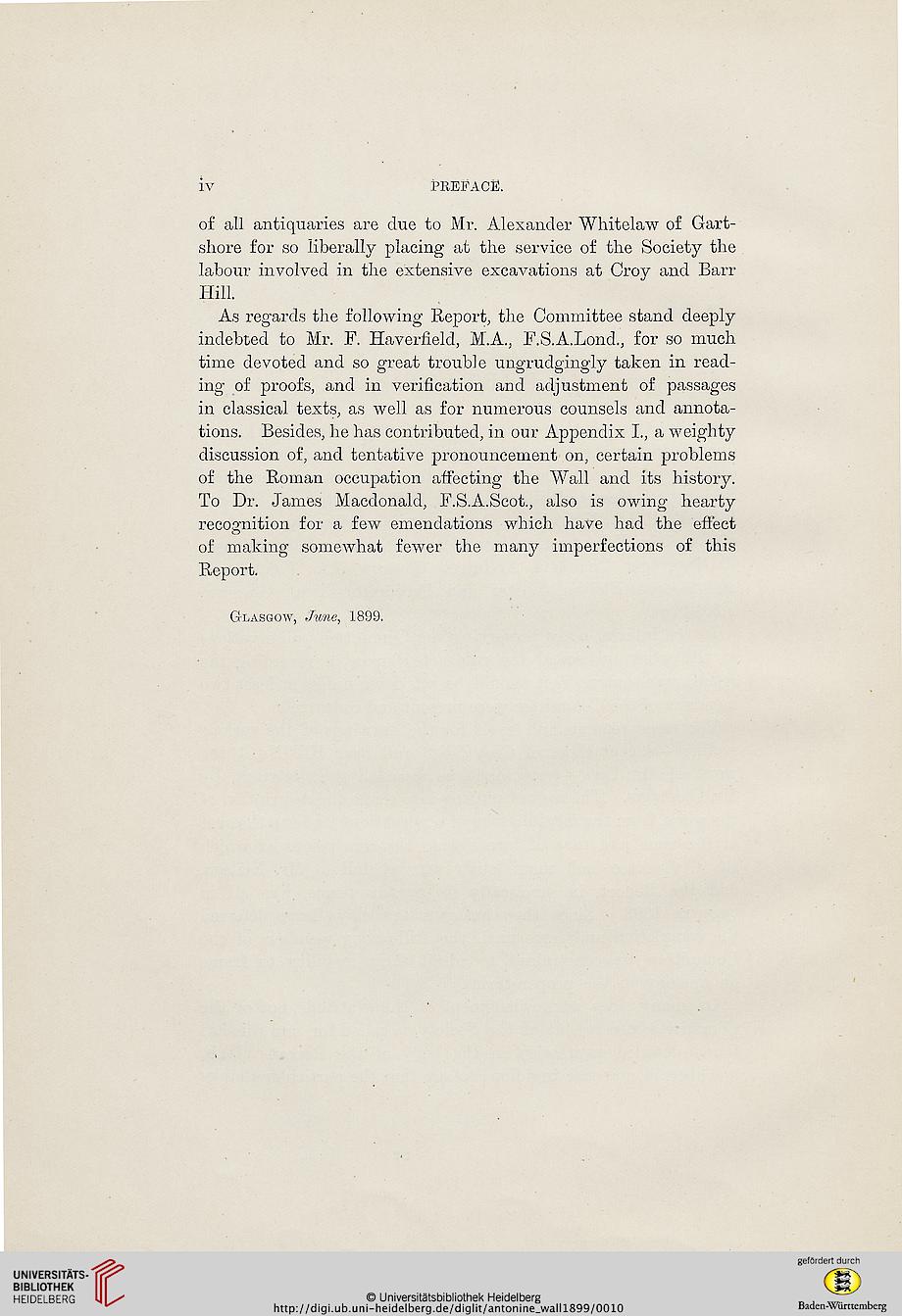 PREFACE.

of all antiquaries are clue to Mr. Alexander Whitelaw of Gart-
shore for so liberally placing at the service of the Society the
labour involved in the extensive excavations at Croy and Barr
Hill.

As regards the following Report, the Committee stand deeply
indebted to Mr. F. Haverfield, M.A., F.S.A.Lond., for so much
time devoted and so great trouble ungrudgingly taken in read-
ing of proofs, and in verification and adjustment of passages
in classical texts, as well as for numerous counsels and annota-
tions. Besides, he has contributed, in our Appendix I., a weighty
discussion of, and tentative pronouncement on, certain problems
of the Roman occupation affecting the Wall and its history.
To Dr. James Macdonald, F.S.A.Scot., also is owing hearty
recognition for a few emendations which have had the effect
of making somewhat fewer the many imperfections of this
Report.

Glasgow, June, 1899.