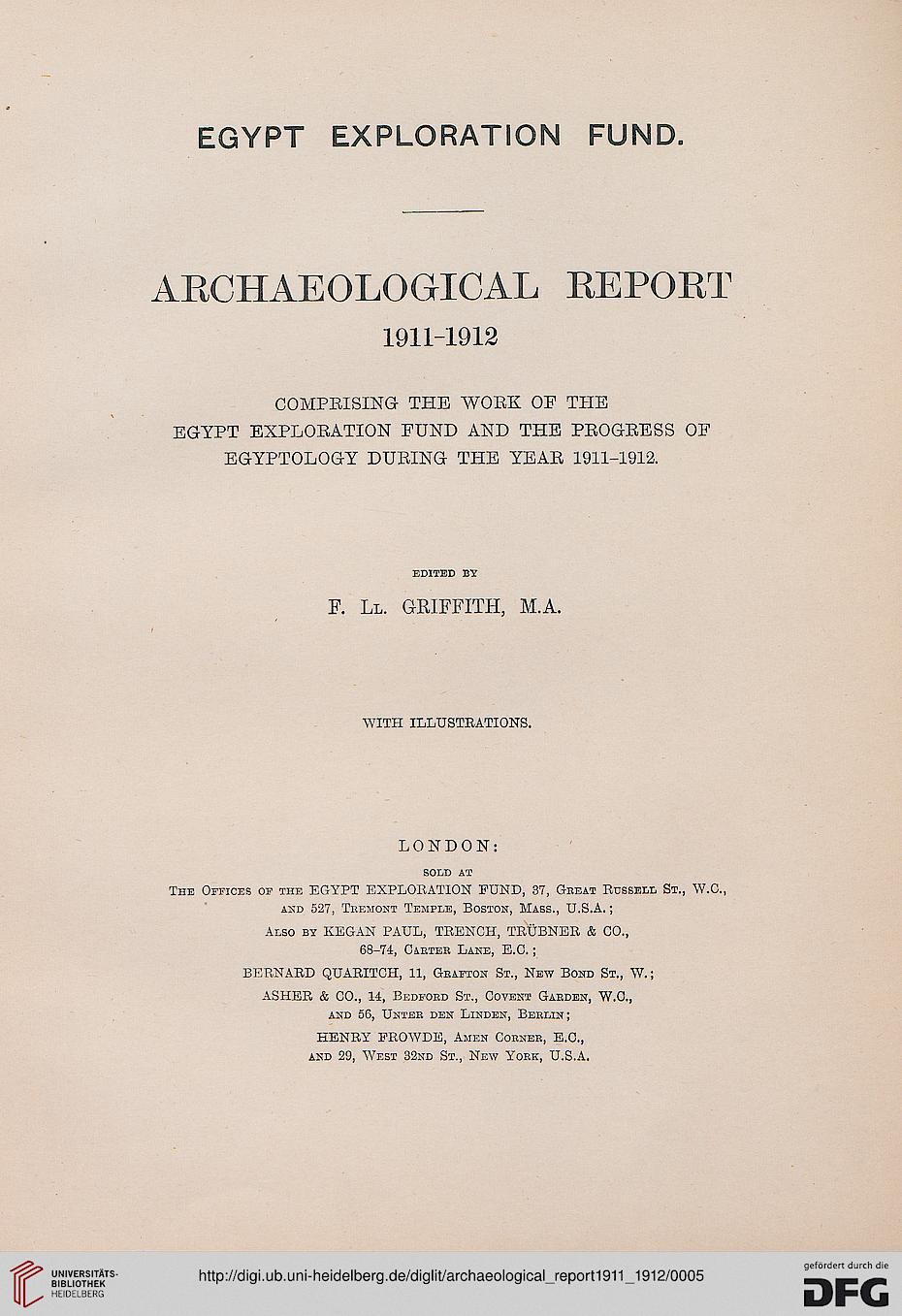 ARCHAEOLOGICAL REPORT

1911-1912

COMPEISING THE WOEK OF THE
EGYPT EXPLOEATION EUND AND THE PEOGEESS OF
EGYPTOLOGY DUEING THE YEAE 1911-1912.

edited by

F. Ll. GRIFFITH, M.A.

WITH ILLUSTBATIONS.

LONDON:

sold at

The Offices of the EGYPT EXPLOEATION EUND, 37, Great Busseel St., W.O.,
and 527, Tremont Temple, Boston, Mass., U.S.A.;

Also by KEGAN PAUL, TBENCH, TBUBNEB & CO.,
68-74, Carter Lane, E.C.;

BEBNABD QUABITGH, 11, Gbafton St., New Bond St., W.;

ASHEB & CO., 14, Bedford St., Covent Garden, W.C.,
and 56, Unter den Linden, Berlin;

HENBY EBOWDE, Amen Corner, E.C,
and 29, West 32nd St., New York, U.S.A.