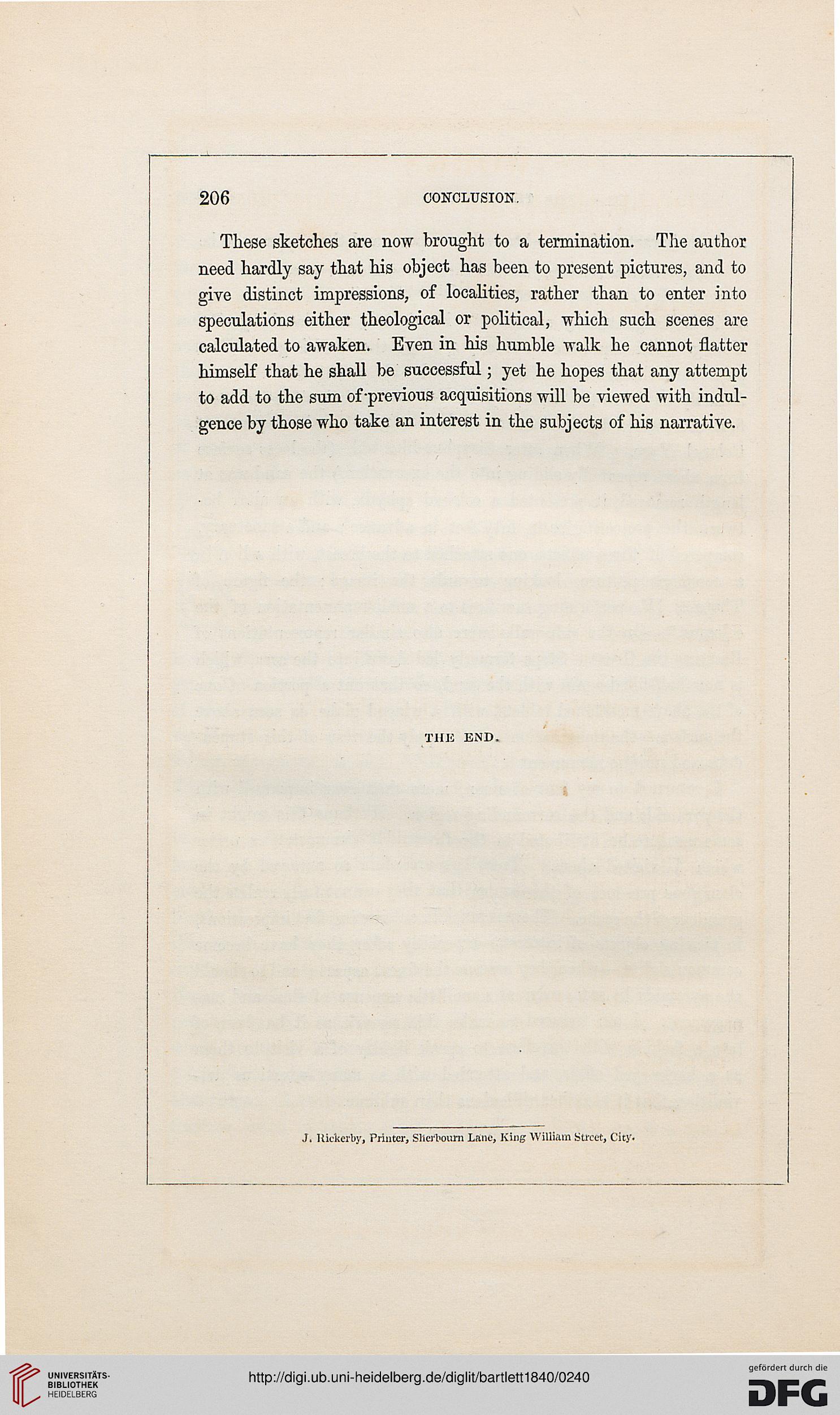 These sketches are now brought to a termination. The author
need hardly say that his object has been to present pictures, and to
give distinct impressions, of localities, rather than to enter into
speculations either theological or political, which such scenes are
calculated to awaken. Even in his humble walk he cannot flatter
himself that he shall be successful; yet he hopes that any attempt
to add to the sum of-previous acquisitions will be viewed with indul-
gence by those who take an interest in the subjects of his narrative.

THE END.

Ji Uickcl'liy, Printer, Sllei'l'oum L.lne, King William Street, City.