Vatikan, Biblioteca Apostolica Vaticana, Pal. gr. 388
15. Jh.
Auf Bl. 47 folgt 152. Danach wird die Zählung mit 48 fortgesetzt.
Die Blätter 151, 178 sowie 241 wurden in der Zählung übersprungen.
Citation link: https://digi.ub.uni-heidelberg.de/diglit/bav_pal_gr_388
URN: urn:nbn:de:bsz:16-diglit-439078
DOI: https://doi.org/10.11588/diglit.43907
Metadata: METS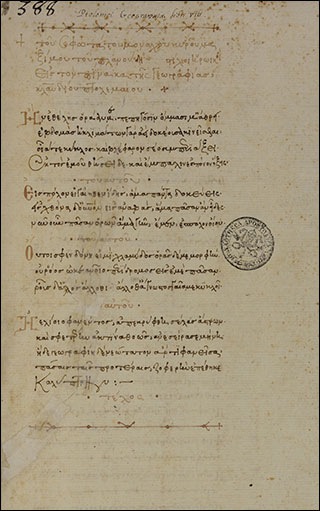 There are annotations to individual pages of this facsimile. Individual pages with annotations are marked in "Overview" with the symbol .
Content