Reisen und Untersuchungen in Griechenland: nebst der Darstellung und Erklärung vieler neu entdeckter Denkmäler griechischen Styls, und einer kritischen Übersicht aller Unternehmingen dieser Art, von Pausanias bis auf unsere Zeit
Paris
Der Dänische Archäologe und Reisende
Peter Oluf Brøndsted (1740-1842)
bereiste von 1810 bis 1813 u.a. zusammen mit Otto Magnus von Stackelberg und Carl Haller von Hallerstein Griechenland und leitete zwischenzeitlich Ausgrabungen auf der Insel Keos. Sein Hauptwerk - die "Travels and Archaeological Researches in Greece" - war ursprünglich auf 8 Bände angelegt, erschien aber nur bis zur 2. Lieferung. Sie handeln von der Insel Keos und den Metopen des Parthenon.
Citation link: https://digi.ub.uni-heidelberg.de/diglit/broendsted1826ga
URN: urn:nbn:de:bsz:16-diglit-15559
DOI: https://doi.org/10.11588/diglit.1555
Metadata: METS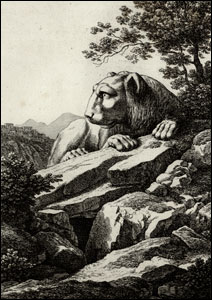 There are annotations to this facsimile. Individual pages with annotations are marked in "Overview" with the symbol .
All related items