Note: This is an additional scan to display the colour reference chart and scalebar.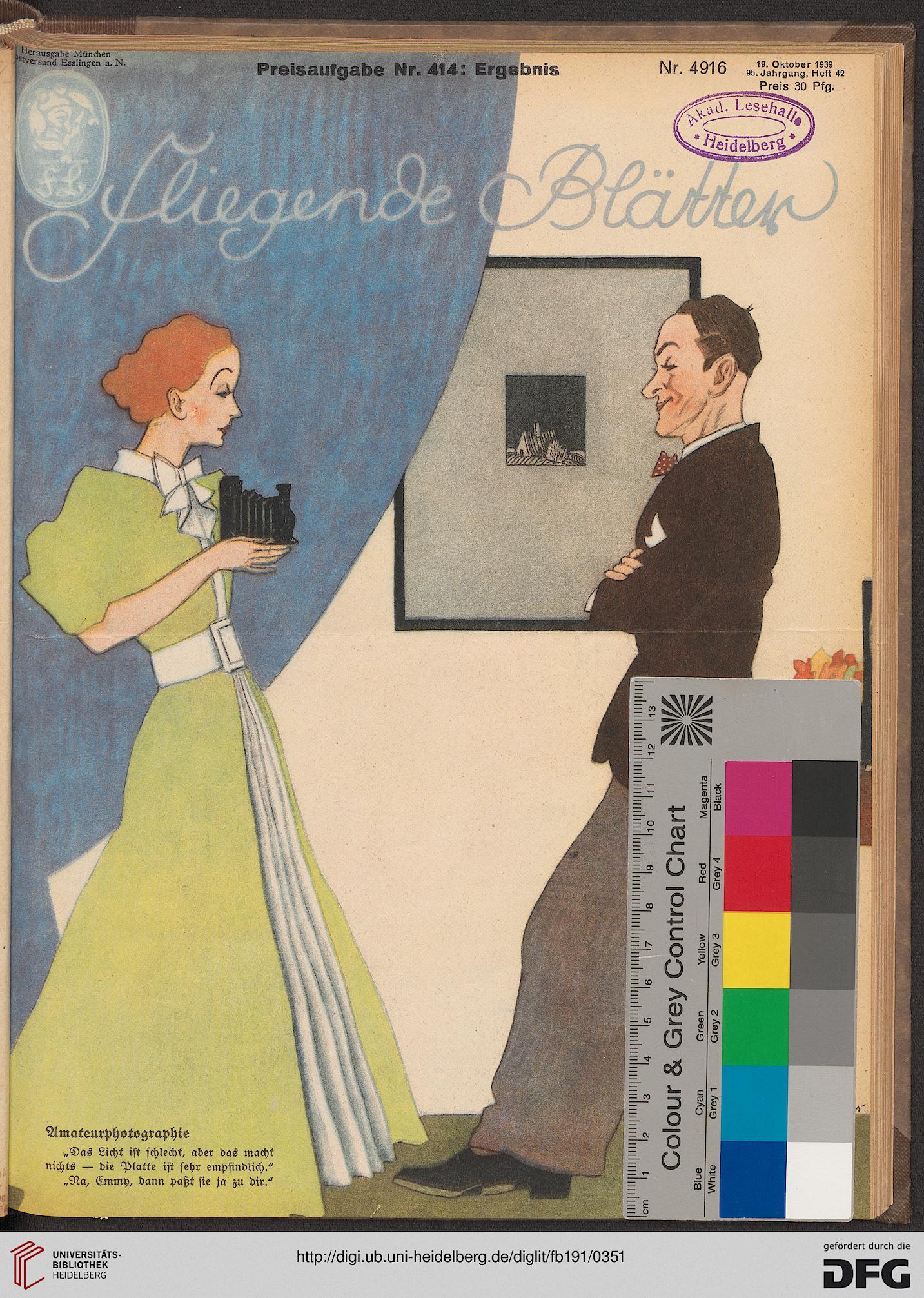 Verausgabe München
Versand Esslingen a. N.

M« A Ol A 19. Oktober 1939

IMF. iy I O 95. Jahrgang, Heft 42

Preis 30 Pfg.

Preisaufgabe Nr. 414: Ergebnis

Arnateurphotograpyie

"Das Licht ist schlecht, aber das macht
nichts — die Platte ist sehr empfindlich."
"Na, Emmy, dann paßt sie ja zu dir."