Sammlung August Wolff Heidelberg: altes Kunstgewerbe, Möbel, Textilien, Bronzen, Skulpturen, Kleinplastik, alte Gemälde, Graphik; Versteigerung in der Galerie Hugo Helbing ... Donnerstag 5., Freitag 6. u. Samstag 7. November ...
München, 1931
Digitalisiert nach dem Exemplar in der Bibliothek des Bayerischen Nationalmuseums, München.
Citation link: https://digi.ub.uni-heidelberg.de/diglit/helbing1931_11_05x
URN: urn:nbn:de:bsz:16-diglit-591113
DOI: https://doi.org/10.11588/diglit.59111
Metadata: METS
IIIF Manifest: v2.1, v3.0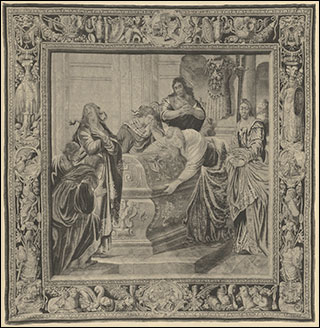 There are annotations to individual pages of this facsimile. Individual pages with annotations are marked in "Overview" with the symbol .
Content