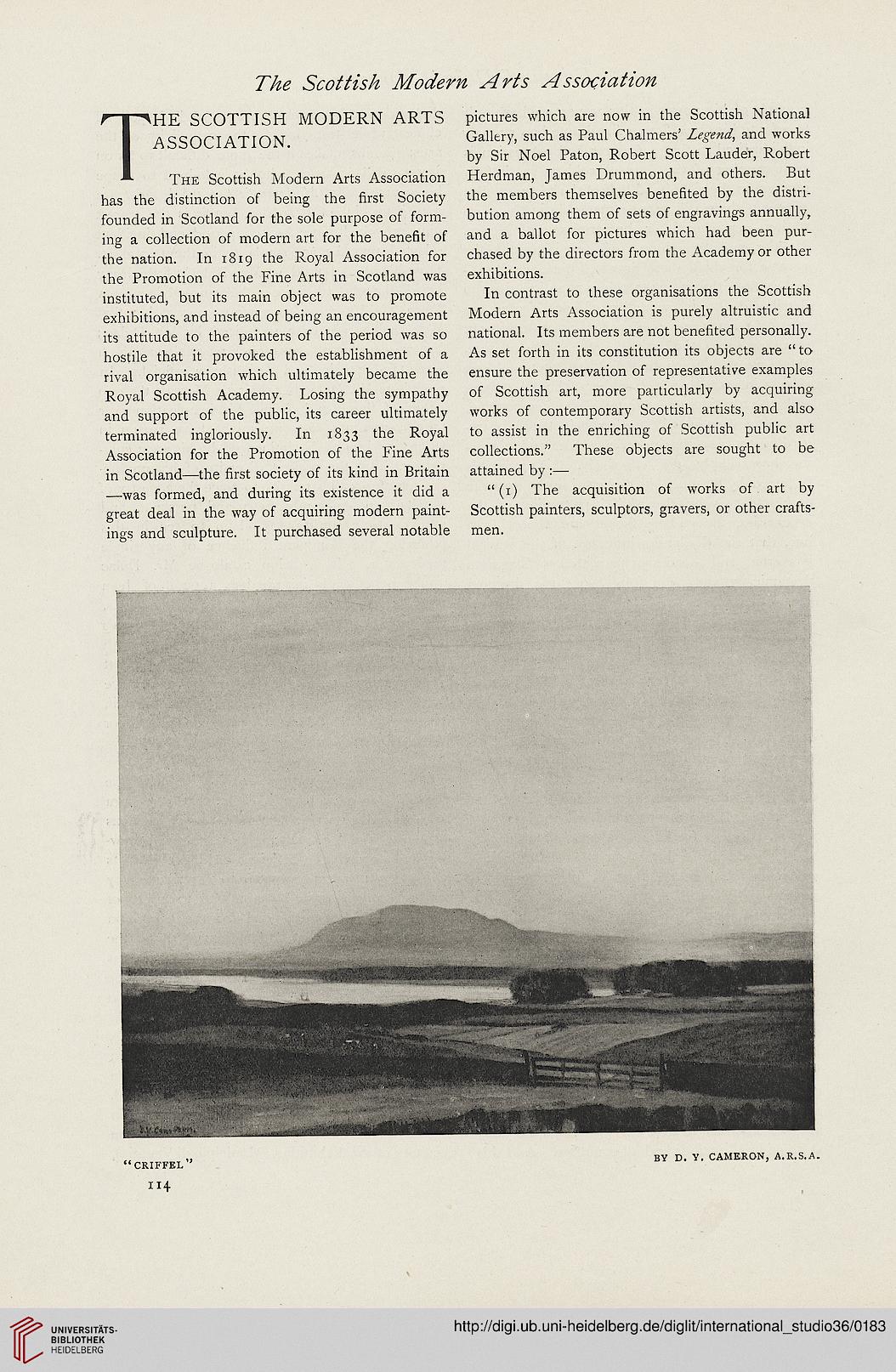 T

HE SCOTTISH MODERN ARTS
ASSOCIATION.

THE Scottish Modern Arts Association
has the distinction of being the hrst Society
founded in Scotland for the soie purpose of form-
ing a collection of modern art for the beneht of
the nation. In 1819 the Royai Association for
the Promotion of the Fine Arts in Scotland was
instituted, but its main object was to promote
exhibitions, and instead of being an encouragement
its attitude to the painters of the period was so
hostile that it provoked the establishment of a
rival organisation which ultimately became the
Royal Scottish Academy. Losing the sympathy
and support of the public, its career ultimately
terminated ingloriously. In 1833 the Royal
Association for the Promotion of the Fine Arts
in Scotland—the first society of its kind in Britain
—was formed, and during its existence it did a
great deal in the way of acquiring modern paint-
ings and sculpture. It purchased several notable

pictures which are now in the Scottish National
Gallery, such as Paul Chalmers' and works
by Sir Noel Paton, Robert Scott Lauder, Robert
Herdman, James Drummond, and others. But
the members themselves benehted by the distri-
bution among them of sets of engravings annually,
and a ballot for pictures which had been pur-
chased by the directors from the Academy or other
exhibitions.
In contrast to these organisations the Scottish
Modern Arts Association is purely altruistic and
national. Its members are not benefited personally.
As set forth in its constitution its objects are " to
ensure the preservation of representative examples
of Scottish art, more particularly by acquiring
works of contemporary Scottish artists, and also
to assist in the enriching of Scottish public art
collections." These objects are sought to be
attained by:—
"(1) The acquisition of works of art by
Scottish painters, sculptors, gravers, or other crafts-
men.



CRtFFEL

BY D. Y. CAMERON, A.R.S.A.