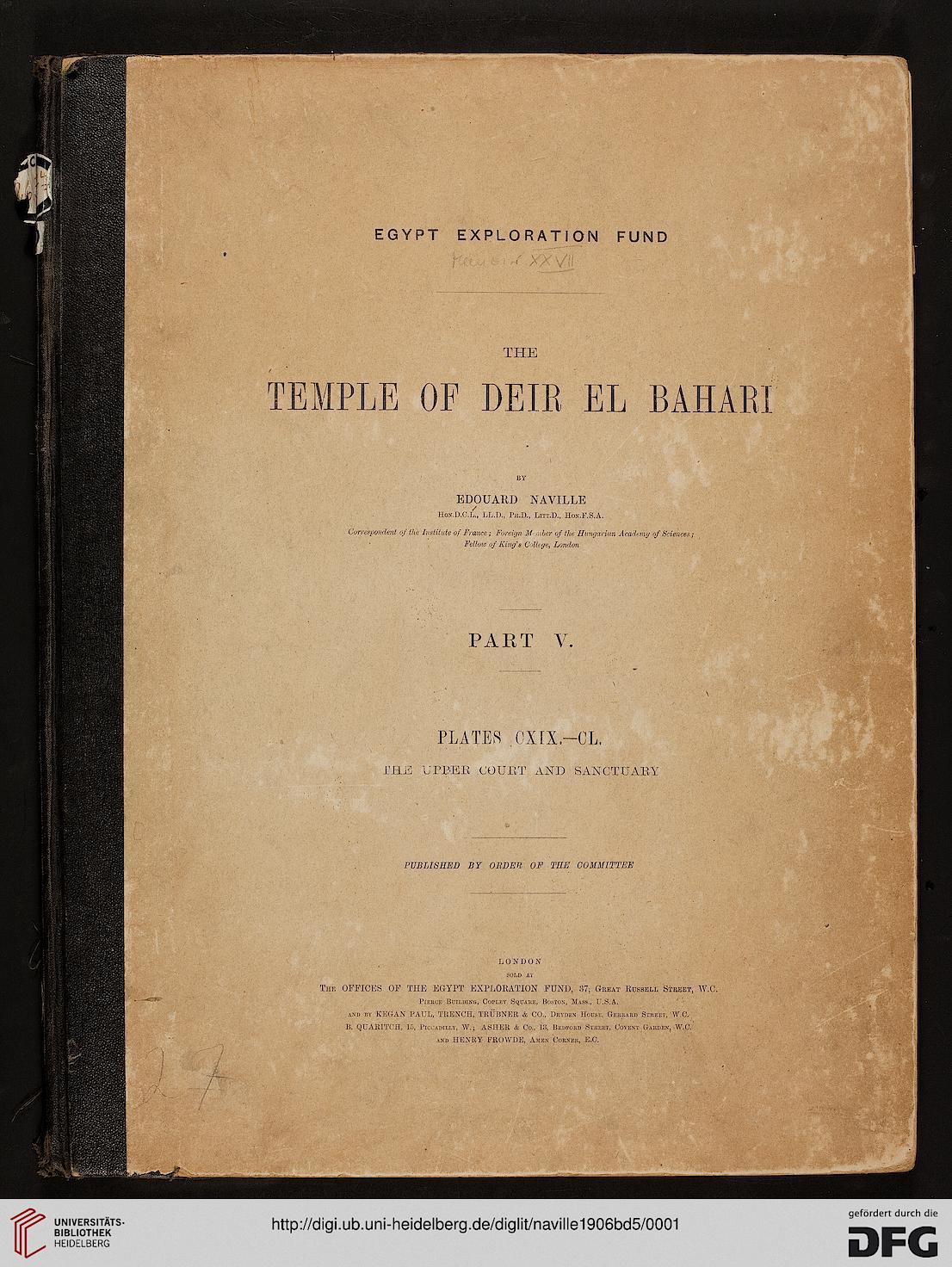 THE

TEMPLE OF DEIR EL BAHAR

EDOUARD NAVILLE
/

' Hon.D.C.L., LL.D., Ph.D., Litt.D., Hon.E.S.A.

Correspondent of the Institute of France; Foreign M:,nber of the Hungarian Academy of Sciences;

Fellow of King's College, London

PART V.

PLATES CXIX.-CL.

THE L'PPBE COUET AND SANCTUABY

PUBLISHED BY ORDER OF TEE COMMITTEE

LONDON
SOLD AT

The OFFICES OF THE EGYPT EXPLOBATION FUND, 37, Gbeat Kussell Street, W.C.

Pierce Boildins, Cofley Square, Boston, Mass., U.S.A.

and by KEGAN PAUL, TBBNCH, TRUBNER & CO, Dryden House, Gerrard Street, W.C.

B. QLARITOH, 15, Piccadilly, W.; ASHER & Co., 13, Bedford Street, Oovent Garden, W.C.

and HENRY FROWDE, Amen Corner, B.C.