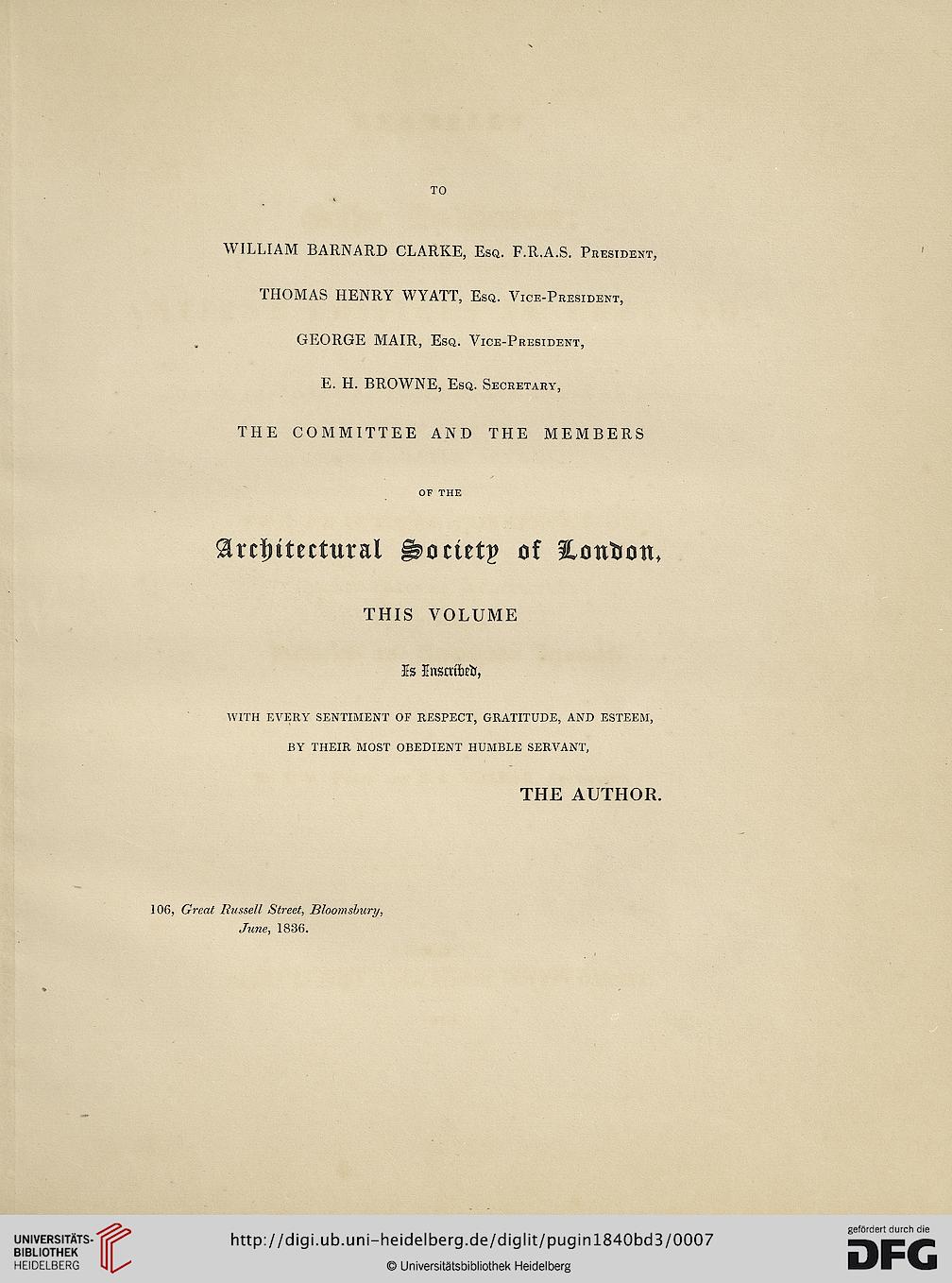 TO

WILLIAM BARNARD CLARKE, Esq. F.R.A.S. President,
THOMAS HENRY WYATT, Esq. Vice-President,
GEORGE MAIR, Esq. Vice-President,

E. H. BROWNE, Esq. Secretary,

THE COMMITTEE AN.D THE MEMBERS

OF THE

$rdntectural §5>octetp of 3Lotttion,

THIS VOLUME

3Es Lttsmfafo,

WITH EVERY SENTIMENT OF RESPECT, GRATITUDE, AND ESTEEM,
BY THEIR MOST OBEDIENT HUMBLE SERVANT,

THE AUTHOR.

106, Great Russell Street, Bloomsbury,

June, 1836.