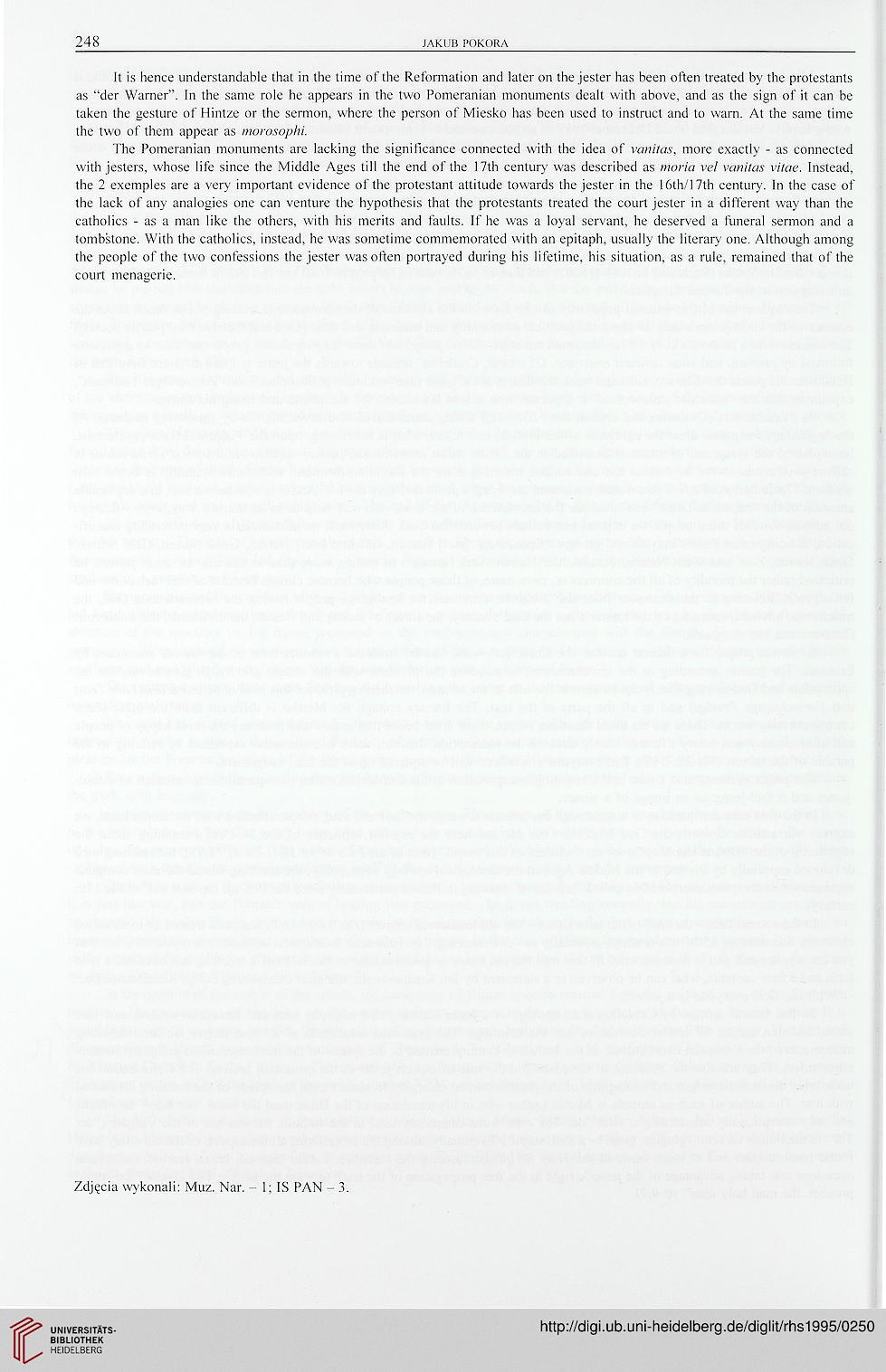 JAKUB POKORA

It is hence understandable that in the time of the Reformation and later on the jester has been often treated by the protestants
as "der Warner". In the same role he appears in the two Pomeranian monuments dealt with above, and as the sign of it can be
taken the gesture of Hintze or the sermon, where the person of Mięsko has been used to instruct and to warn. At the same time
the two of them appear as morosophi.

The Pomeranian monuments are lacking the significance connected with the idea of vanitas, more exactly - as connected
with jesters, whose life since the Middle Ages till the end of the 17th century was described as moria vel vanitas vitae. Instead,
the 2 exemples are a very important évidence of the protestant attitude towards the jester in the 16th/17th century. In the case of
the lack of any analogies one can venture the hypothesis that the protestants treated the court jester in a différent way than the
catholics - as a man like the others, with his merits and faults. If he was a loyal servant, he deserved a funeral sermon and a
tombstone. With the catholics, instead, he was sometime commemorated with an epitaph, usually the literary one. Although among
the people of the two confessions the jester was often portrayed during his lifetime, his situation, as a rule, remained that of the
court ménagerie.

Zdjęcia wykonali: Muz. Nar. - 1; IS PAN - 3.