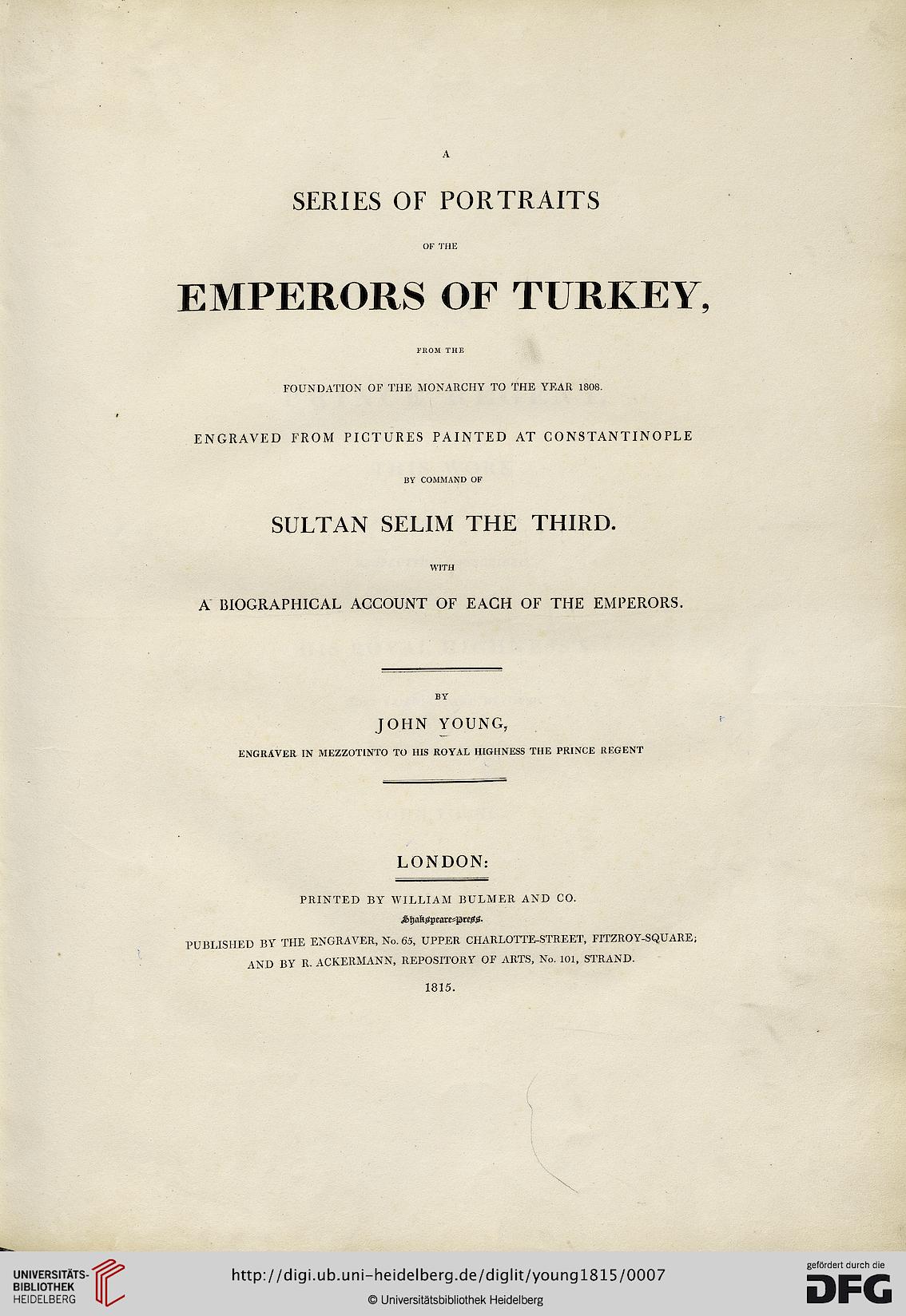 SERIES OF PORTRAITS

OF THE

EMPERORS OF TURKEY,

FROM THE

FOUNDATION OF THE MONARCHY TO THE YEAR 1808.

ENGRAVED FROM PICTURES PAINTED AT CONSTANTINOPLE

BY COMMAND OF

SULTAN SELIM THE THIRD.

WITH

A BIOGRAPHICAL ACCOUNT OF EACH OF THE EMPERORS.

BY

JOHN YOUNG,

ENGRAVER IN MEZZOTINTO TO HIS ROYAL HIGHNESS THE PRINCE REGENT

LONDON:

PRINTED BY WILLIAM BULMER AND CO.

PUBLISHED BY THE ENGRAVER, No. 65, UPPER CHARLOTTE-STREET, FITZROY-SQUARE;
AND BY R. ACKERMANN, REPOSITORY OF ARTS, No. 101, STRAND.

1815.