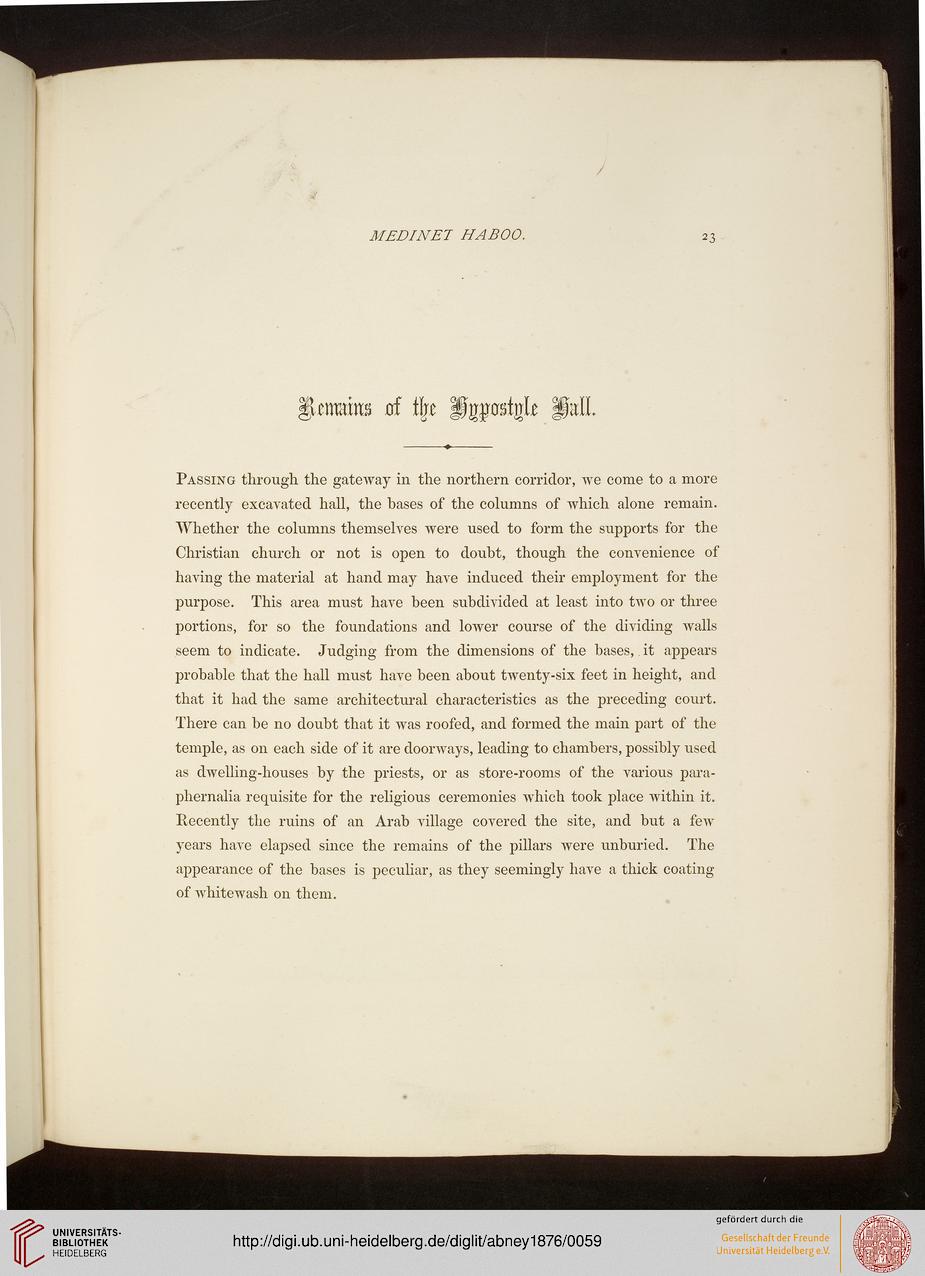 23

itmxm d i\t PporfgU Pall

Passing through the gateway in the northern corridor, we come to a more
recently excavated hall, the hases of the columns of which alone remain.
Whether the columns themselves were used to form the supports for the
Christian church or not is open to doubt, though the convenience of
having the material at hand may have induced their employment for the
purpose. This area must have been subdivided at least into two or three
portions, for so the foundations and lower course of the dividing walls
seem to indicate. Judging from the dimensions of the bases, it appears
probable that the hall must have been about twenty-six feet in height, and
that it had the same architectural characteristics as the preceding court.
There can be no doubt that it was roofed, and formed the main part of the
temple, as on each side of it are doorways, leading to chambers, possibly used
as dwelling-houses by the priests, or as store-rooms of the various para-
phernalia requisite for the religious ceremonies which took place within it.
Recently the ruins of an Arab village covered the site, and but a few
years have elapsed since the remains of the pillars were unburied. The
appearance of the bases is peculiar, as they seemingly have a thick coating
of whitewash on them.