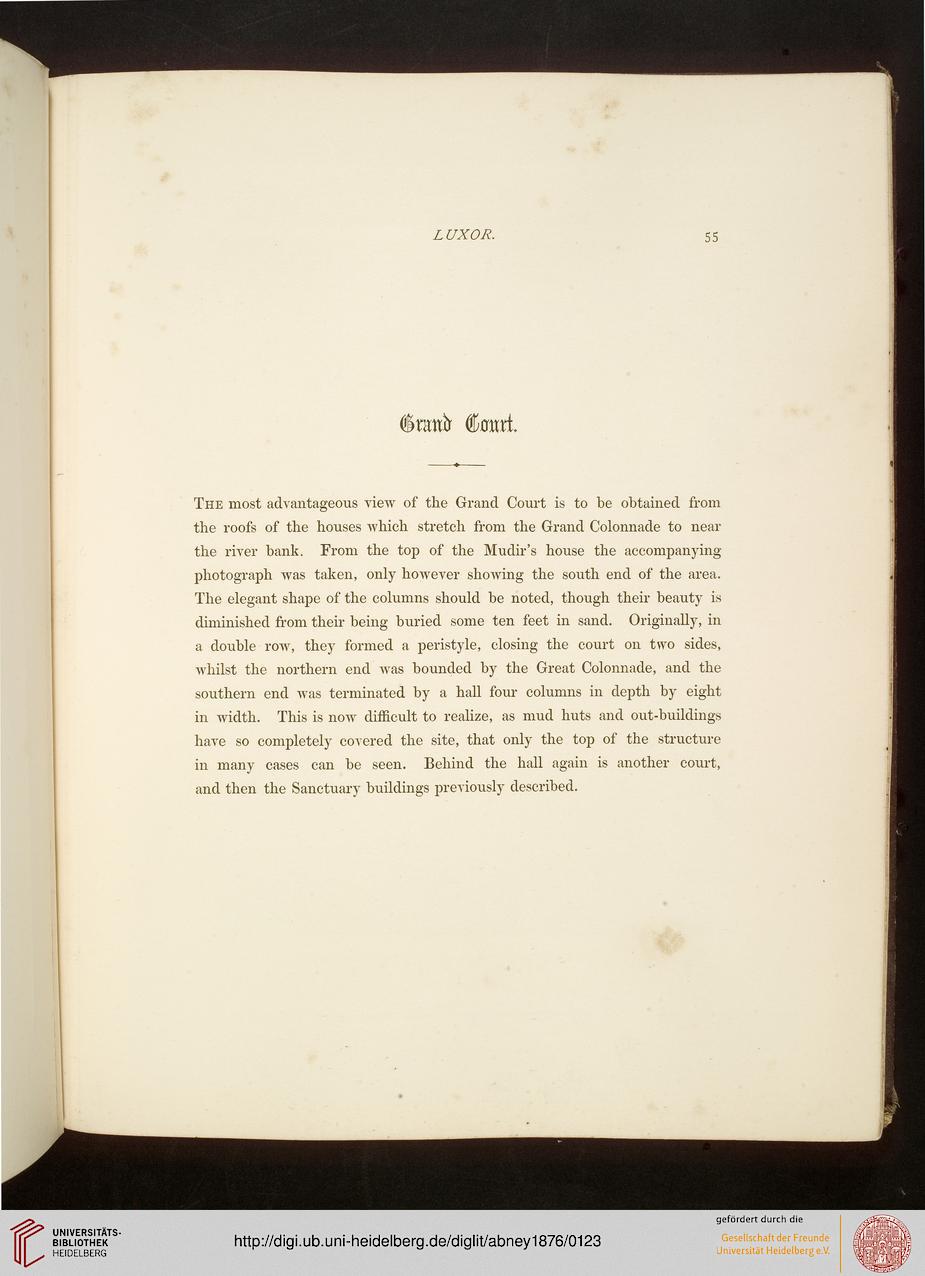 55

tattir tort.

The most advantageous view of the Grand Court is to be obtained from
the roofs of the houses which stretch from the Grand Colonnade to near
the river bank. From the top of the Mudir's house the accompanying
photograph was taken, only however showing the south end of the area.
The elegant shape of the columns should be noted, though their beauty is
diminished from their being buried some ten feet in sand. Originally, in
a double row, they formed a peristyle, closing the court on two sides,
whilst the northern end was bounded by the Great Colonnade, and the
southern end was terminated by a hall four columns in depth by eight
in width. This is now difficult to realize, as mud huts and out-buildings
have so completely covered the site, that only the top of the structure
in many cases can be seen. Behind the hall again is another court,
and then the Sanctuary buildings previously described.