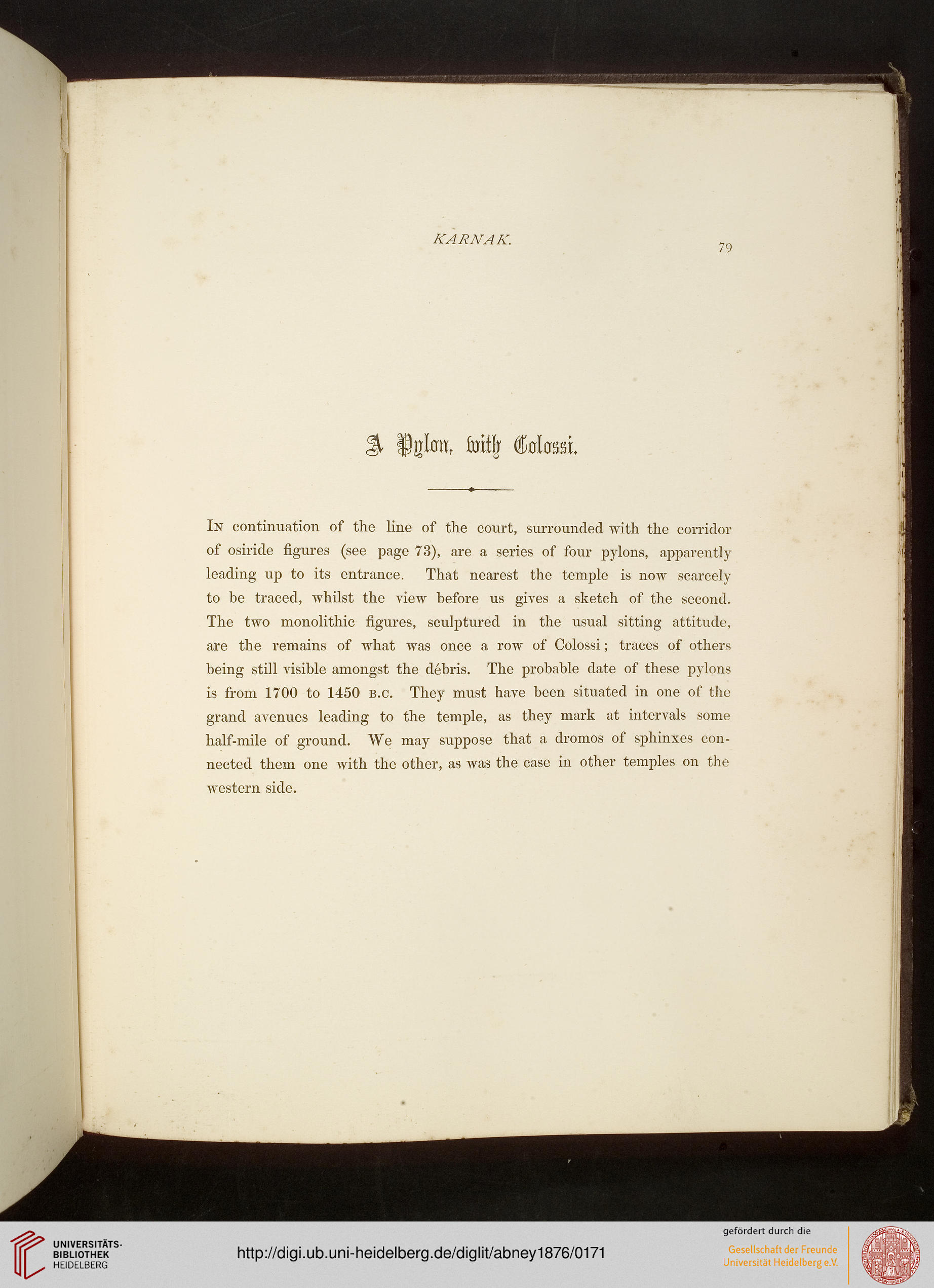 79

% §glmi, foitfr (Mcraai

In continuation of the line of the court, surrounded with the corridor
of osiride figures (see page 73), are a series of four pylons, apparently
leading up to its entrance. That nearest the temple is now scarcely
to be traced, whilst the view before us gives a sketch of the second.
The two monolithic figures, sculptured in the usual sitting attitude,
are the remains of what was once a row of Colossi; traces of others
being still visible amongst the debris. The probable date of these pylons
is from 1700 to 1450 B.C. They must have been situated in one of the
grand avenues leading to the temple, as they mark at intervals some
half-mile of ground. We may suppose that a dromos of sphinxes con-
nected them one with the other, as was the case in other temples on the
western side.