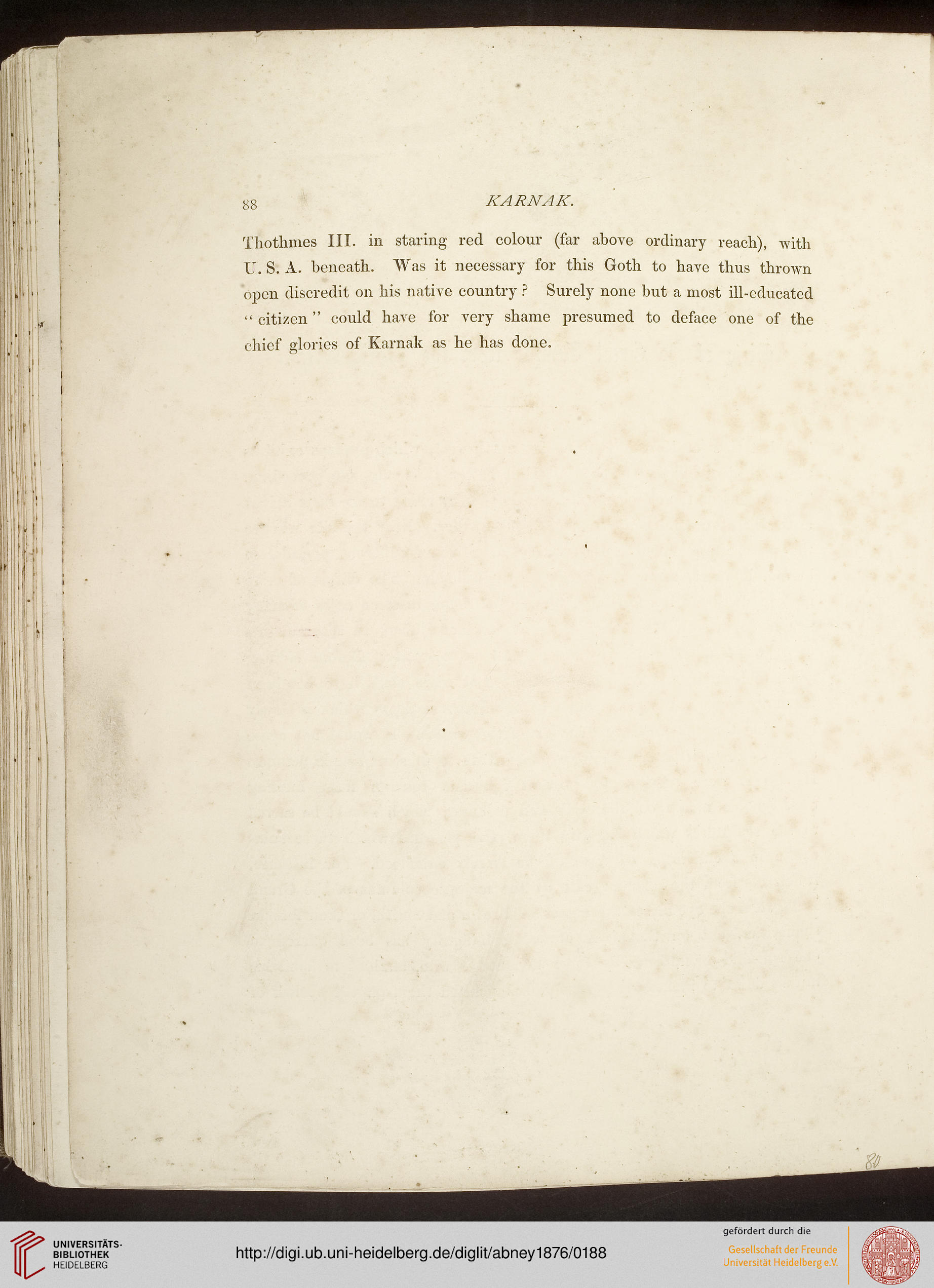 11
11
ll

I

88

KARNAK.

Thothmes III. in staring red colour (far above ordinary reach), with
U. S. A. beneath. Was it necessary for this Goth to have thus thrown
open discredit on his native country ? Surely none but a most ill-educated
" citizen" could have for very shame presumed to deface one of the
chief glories of Karnak as he has done.