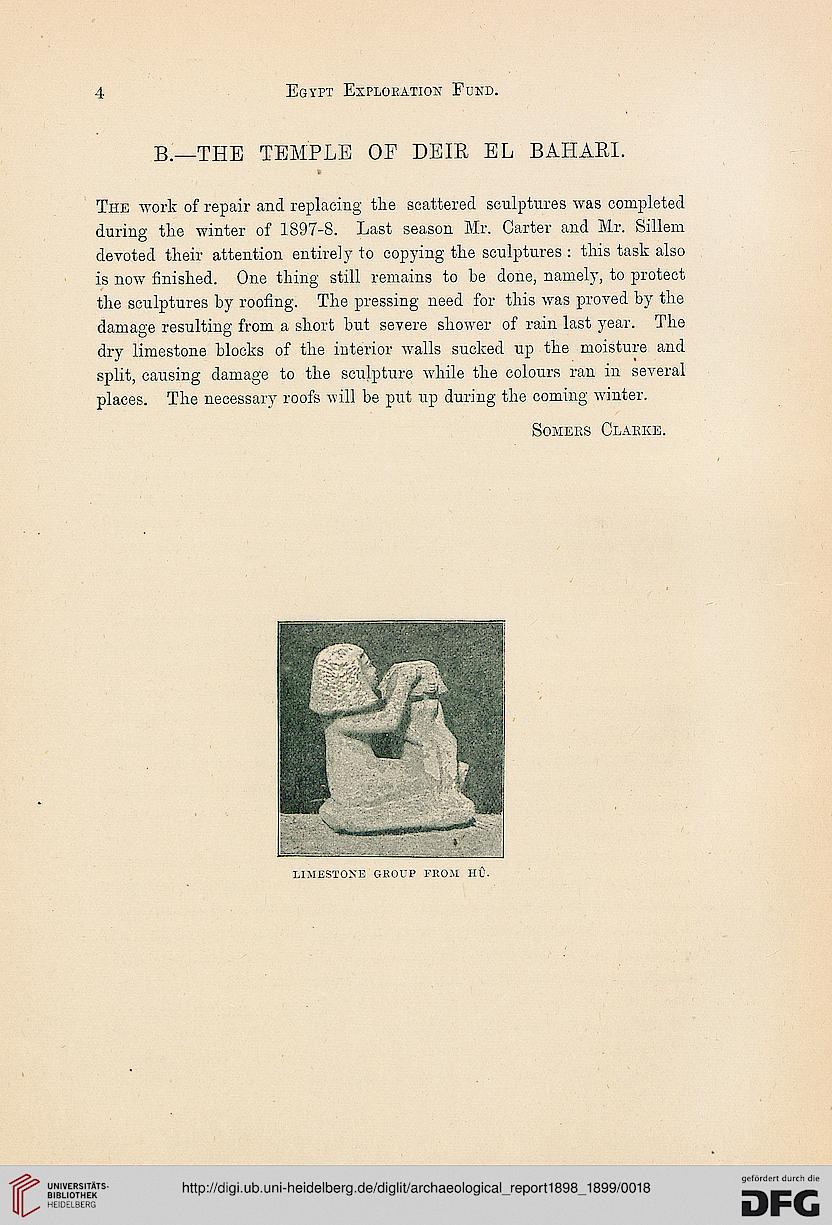 Egypt Exploration Fund.

B.—THE TEMPLE OF DEIS EL BAHAEI.

The work of repair and replacing the scattered sculptures was completed
during the winter of 1897-8. Last season Mr. Carter and Mr. Sillem
devoted their attention entirely to copying the sculptures : this task also
is now finished. One thing still remains to he done, namely, to protect
the sculptures by roofing. The pressing need for this was proved byr the
damage resulting from a short hut severe shower of rain last year. The
dry limestone blocks of the interior walls sucked up the moisture and
split, causing damage to the sculpture while the colours ran in several
places. The necessary roofs will be put up during the coming winter.

Someks Clarke.

LIMESTONE GROUP FROM HI'.