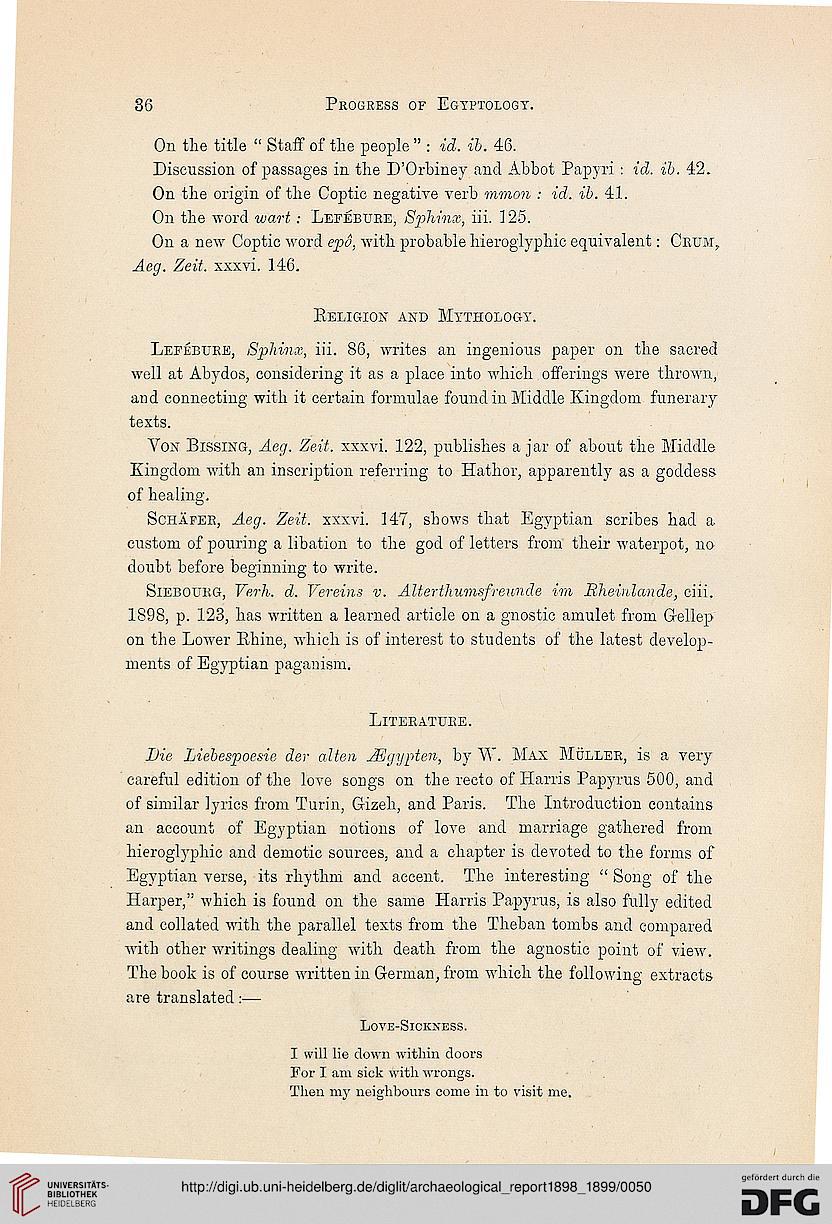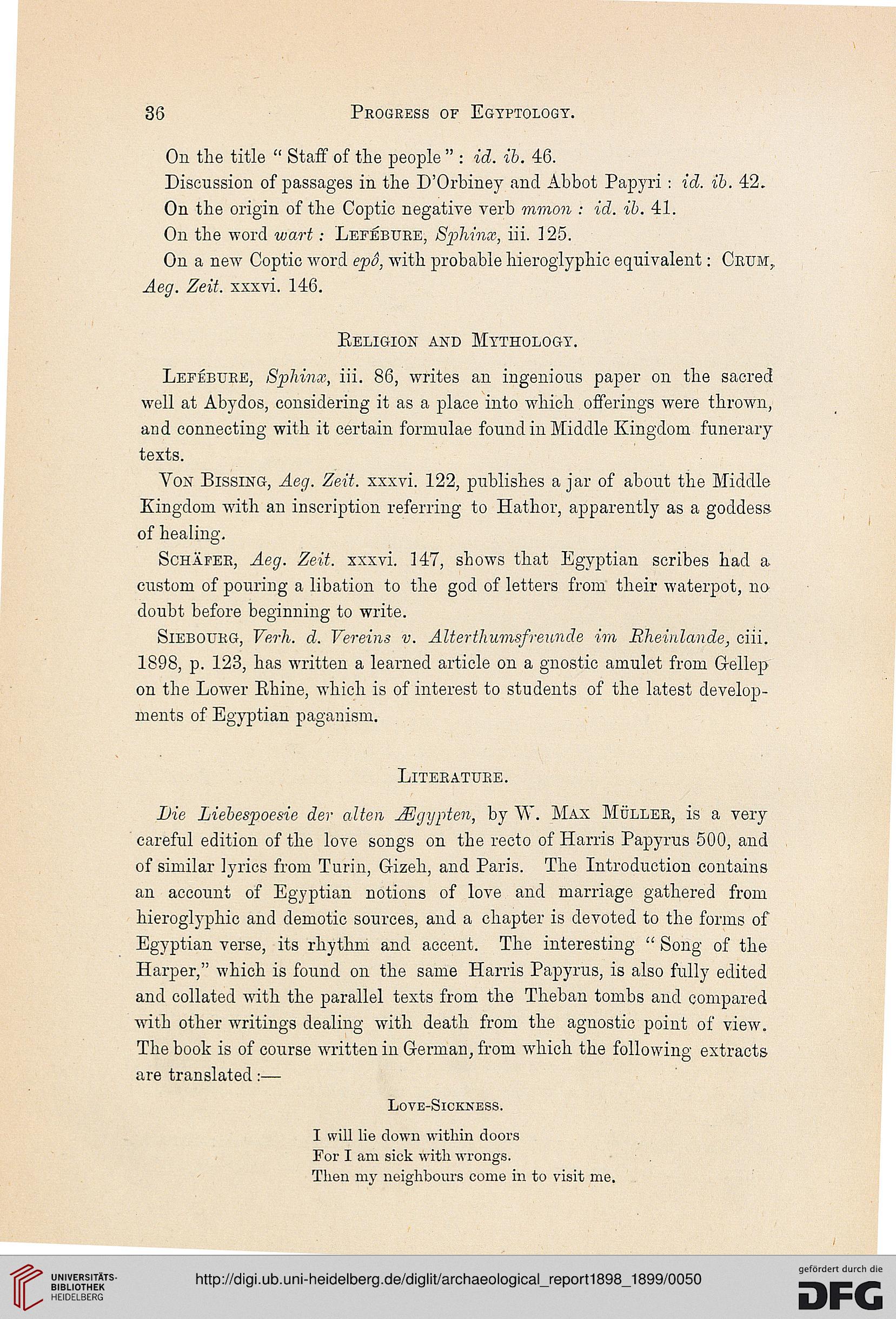 Progress of Egyptology.

On the title " Staff of the people " : id. ib. 46.

Discussion of passages in the D'Orbiney and Abbot Papyri: id. ib. 42.
On the origin of the Coptic negative verb mmon : id. ib. 41.
On the word wart : Lefebure, Sphinx, iii. 125.

On a new Coptic word epo, with probable hieroglyphic equivalent: Crum,,
Aeg. Zeit. xxxvi. 146.

Keligion and Mythology.

Lefebure, Sphinx, iii. 86, writes an ingenious paper on the sacred
well at Abydos, considering it as a place into which offerings were throwm,
and connecting with it certain formulae found in Middle Kingdom funerary
texts.

Von Bisslng, Aeg. Zeit. xxxvi. 122, publishes a jar of about the Middle
Kingdom with an inscription referring to Hathor, apparently as a goddess
of healing.

Schafer, Aeg. Zeit. xxxvi. 147, shows that Egyptian scribes had a
custom of pouring a libation to the god of letters from their waterpot, no
doubt before beginning to write.

Siebourg, Verh. d. Vereins v. Alterthumsfreunde im Eheiiilande, ciii.
1898, p. 123, has written a learned article on a gnostic amulet from G-ellep
on the Lower Rhine, which is of interest to students of the latest develop-
ments of Egyptian paganism.

Literature.

Die Liebespoesie der alien JEgypten, by W. Max Muller, is a very
careful edition of the love songs on the recto of Harris Papyrus 500, and
of similar lyrics from Turin, Gizeh, and Paris. The Introduction contains
an account of Egyptian notions of love and marriage gathered from
hieroglyphic and demotic sources, and a chapter is devoted to the forms of
Egyptian verse, its rhythm and accent. The interesting " Song of the
Harper," which is found on the same Harris Papyrus, is also fully edited
and collated with the parallel texts from the Theban tombs and compared
with other writings dealing with death from the agnostic point of view.
The book is of course written in German, from which the following extracts
are translated:—

Love-Sickness.

I will lie down within doors

For I am sick with wrongs.

Then my neighbours come in to visit me.