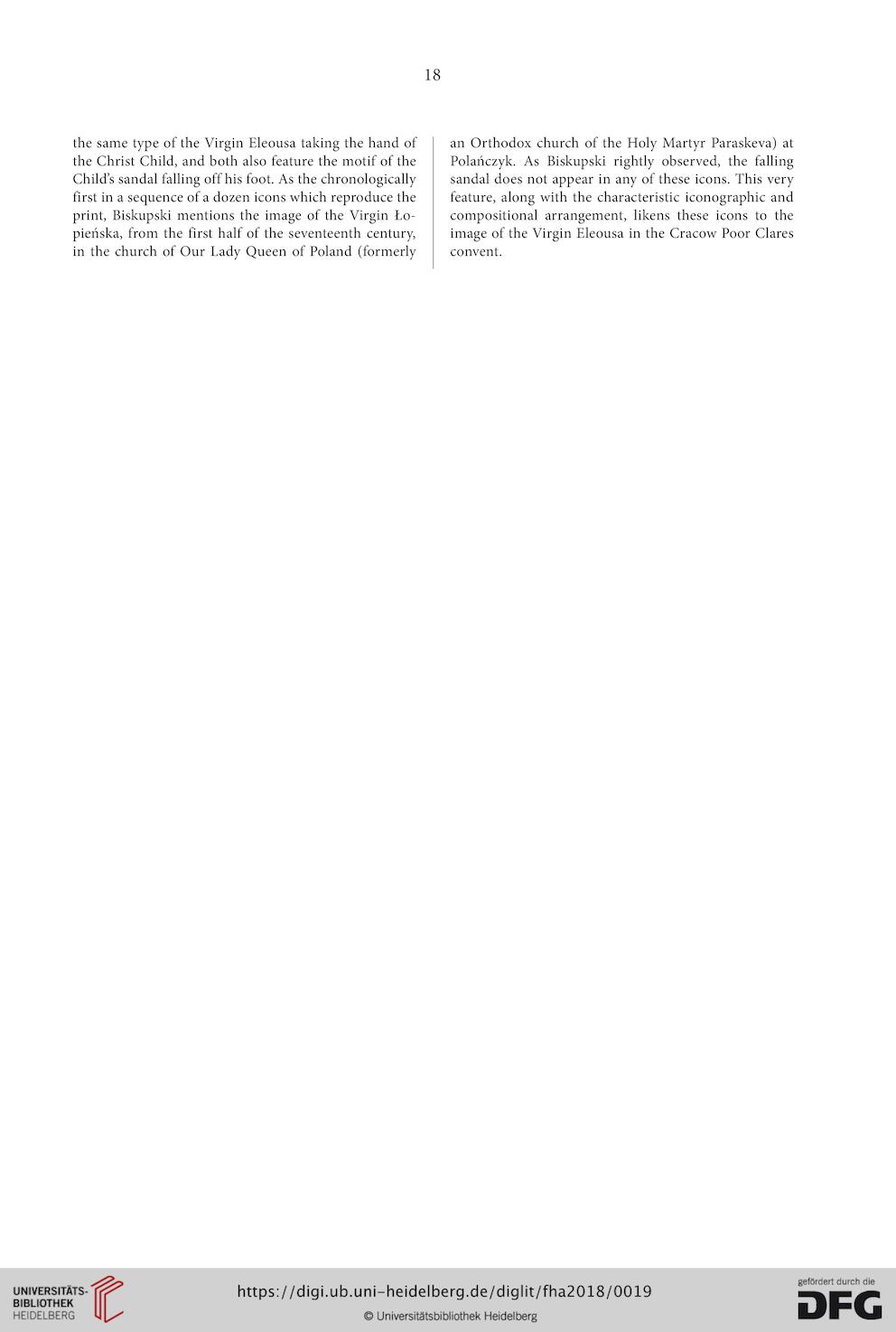 the same type of the Virgin Eleousa taking the hand of
the Christ Child, and both also feature the motif of the
Child's sandal falling off his foot. As the chronologically
first in a sequence of a dozen icons which reproduce the
print, Biskupski mentions the image of the Virgin Lo-
pieńska, from the first half of the seventeenth century,
in the church of Our Lady Queen of Poland (formerly

an Orthodox church of the Holy Martyr Paraskeva) at
Polańczyk. As Biskupski rightly observed, the falling
sandal does not appear in any of these icons. This very
feature, along with the characteristic iconographie and
compositional arrangement, likens these icons to the
image of the Virgin Eleousa in the Cracow Poor Clares
convent.